[ad_1]

Sharing China photo and short video contest 2023 is calling for submissions from all over the world until Feb 12, 2023.
Regardless of whether you are a professional or an amateur, who you are or where you are from, you are welcome to send us photos and videos of memorable moments from Chinese New Year celebrations.
Chinese New Year, or Spring Festival, is the most important traditional festival for Chinese people. Grand celebrations take place all over the world during the festive days, with traditions passed down over centuries, such as family reunions, New Year fireworks, temple fairs and performances, as well as enjoying dumplings and local delicacy feasts.
To learn more and submit your entries:
http://en.chinaculture.org/special_reports/sharingchina2023/
What we are looking for
All photos and videos of Chinese New Year celebrations are welcome. Suggested themes include:
(1) Traditional customs, such as paying respects to ancestors, cleaning the house and New Year's Eve dinner.
(2) Modern customs and new trends, such as the Spring Festival travel rush, giving out or receiving mobile red envelopes, or traveling.
(3) Folk activities, such as dragon dances, lion dances, yangko dances, folk theatrical art or local folk customs.
(4) Foreigners experiencing the Spring Festival, celebrations around the world or anything that reflects the integration of the festival and local life.
Awards and Prizes
The contest will select 50 photos (single or group).
★ First prize: 5 photos (single or group), with 2,000 RMB in prize money for each winner
★ Second prize: 15 photos (single or group), with 1,000 RMB in prize money for each winner
★ Third prize: 30 photos (single or group), with 600 RMB in prize
We will also select 10 short films.
★ First prize: One winner, RMB 5,000 prize
★ Second prize: Three winners, RMB 3,000 prize for each
★ Third prize: Six winners, RMB 2,500 prize for each
The organizer will deduct any tax on the award money and pay the authorities on behalf of the winners.
When
Submission: from Dec 20, 2022 to Feb 12, 2023
Selection and ranking: from Feb 13 to May 15, 2023
Result announcement: June, 2023
The rules
Photo contest:
1. All entries must be real and not doctored or photo edited. The tone and color of the image may be slightly adjusted. Composition and clipping are allowed.
2. Entries should be in JPG or JPEG format with a resolution of 300 dpi, no less than 2 MB for each, with the length no less than 3,000 pixels. If submitting to Facebook, photos could be compressed, but please keep the original file. If the photo is shortlisted and published on the page, the original file will be required.
3. Entries can be single photos or a series of photos. A series of photos counts as one entry and each series may contain four to ten photos.
4. Entries should have titles and a short photo description (such as time, place and people in the photo).
Short film contest:
Format: MP4 or MOV
Dimension: horizontal: 16:9, vertical: 9:16
Resolution: no less than 1920 × 1080 pixels
Size: 1GB maximum, less than 4 minutes
Dubbing and subtitles: If the video is dubbed, the language could be either Mandarin or English, but subtitles should be bilingual
Caption: 200-500 English or Chinese words to give a brief introduction
Interact with us on Facebook
You can submit your entries to China Culture's Facebook, see others' works and interact with us. (Event page: https://www.facebook.com/events/625672159319783/)
China Culture's Facebook:
https://www.facebook.com/chinacultureorg
Scan the QR code below to follow China Culture's Facebook page, and always stay updated on the latest Chinese culture news, events and information.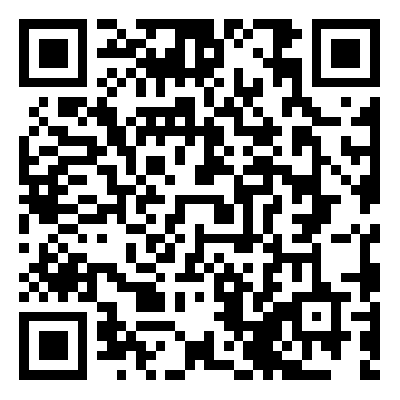 Host and organizers
Host: China International Culture Association
Organizers: Chinadaily.com.cn, Chinaculture.org
Supported by China Photographers Association and Sina Photo
Statement
1. The entries should not contain any pornography, violence or reactionary elements and should obey the laws and regulations of the People's Republic of China.
2. The author owns the copyright and enjoys the right of authorship of the entries. Once the entries are submitted to the contest, it means that the author has agreed that the Bureau of International Exchange and Cooperation of the Ministry of Culture and Tourism of the People's Republic of China has the right to use his/her works for non-commercial purpose, and has the right to authorize any third party to use his/her works for non-commercial purpose, in cultural activities or cultural products, including but not limited to exhibitions, screenings, publications, posters and photo album designs, and promotional videos. The host also has the right to recommend the works to related media and will not pay the author for use.
3. All participants should guarantee their ownership of copyright for the entries, or that they have the right to authorize the entries' use in competitions, promotions and screenings. The author(s) should promise that all legal responsibilities and economic losses shall be borne by himself (themselves), including but not limited to results of the products' infringement of intellectual property, portrait rights and reputation rights, defamation, rights of privacy and other violations of laws and regulations.
4. All applicants should ensure the authenticity and accuracy of the filed content in the application form. The organizing committee will not be responsible for any errors or misunderstandings caused by incorrect, incomplete or inauthentic filings.
5. The host reserves the right to disqualify any entry that is deemed inappropriate or does not conform to stated contest rules.
6. The organizers will contact the winners via email by June 15, 2023. The winners shall reply to the email with their personal information and bank details within fourteen (14) days, so as to enable Chinadaily.com.cn to deliver the prize to the winners. If the participant refuses to provide personal and bank information, or does not provide the requested information within the stipulated time, the winner will be disqualified.
7. By submitting an entry to take part in the contest, the participant agrees to accept these rules.
8. The host has the right of final interpretation of these terms and conditions. The host reserves the right to revise these terms and conditions at any time. Disputes arising from this event shall be settled in accordance with the relevant laws of the People's Republic of China.
[ad_2]