[ad_1]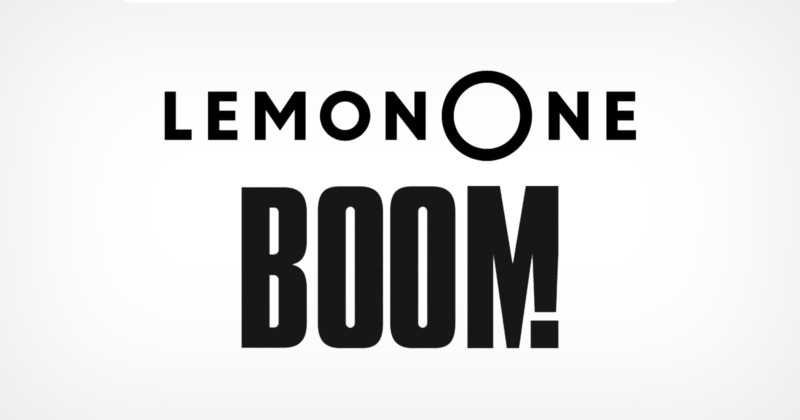 Tech startup BOOM, which said it wanted to be the "Amazon for photography," has allegedly failed to pay photographers that it inherited from its acquisition of LemonOne due to financial difficulties.
What are BOOM and LemonOne?
BOOM is a Milan-based tech startup that found early success due to its proprietary technology that allowed companies to purchase photos affordably on a global scale. This technology — which was the basis of a large $7 million investment in 2020 –is based on artificial intelligence and machine learning and allows Boom to supposedly trim down a photographer's work to the "bare essentials" and handle everything else, from logistics to post-production.
LemonOne was a platform that intended to provide benefits to both photographers and companies. Using its network of professionals and internal technology, it matched companies with photographers to book shoots.
This past January, BOOM purchased LemonOne and the two former competitors became one company. Along with LemonOne's team, Boom also acquired its network of photographers.
In the last week, PetaPixel became aware of a growing number of photographers who had not been paid by BOOM/LemonOne. Some of these disgruntled photographers have made their opinions known in reviews to LemonOne on Google, while others spoke to PetaPixel directly to air their grievances.
This week, PetaPixel received confirmation that the issue was not isolated to just a few photographers and that, unfortunately, a solution to the problem was not coming soon.
Financial Difficulties
In an email sent on November 9 to LemonOne photographers and seen by PetaPixel, LemonOne's founders Lorenz Marquardt and Maximilian Schwahn explain what happened in the months after their company's acquisition.
"Earlier this year, we wanted to take the next big step towards that vision and partnered with BOOM, our former competitor from Italy. As a result, we agreed to a deal for BOOM to acquire LemonOne and in the process, Lorenz and I relinquished our previous responsibilities as founders of LemonOne to the Italians and took on responsibilities in Italy instead," the cofounders explain.
"Unfortunately, the world has changed in the meantime, with an emerging economic crisis, a war in Ukraine and continued Corona restrictions. Because of this, BOOM, contrary to expectations, was not able to get fresh money from investors and was therefore forced to cease operations of the previous LemonOne platform. In the course of this, all previous LemonOne team members were fired — including Lorenz and me. To our dismay, we have also heard from many photographers that BOOM has stopped paying outstanding invoices.
"In summary, the last few weeks must have been at least as frustrating and painful for you as they were for us."
Backing up this statement, LemonOne's website and URL are no longer active and instead reroute to Boom's website.
The LemonOne cofounders say that this situation goes against everything they personally wanted to achieve with their photography platform and they are working with a provisional insolvency administrator in order to find a solution for photographers, editors, as well as for our customers of what was LemonOne.
"In concrete terms, this means that we can now initially carry out and pay for photo shoots again within the framework of the provisional insolvency proceedings. This means that the provisional insolvency administrator has announced that he will agree to payment for the shoots from 1/11/22 in order to secure our continued existence for the time being," the email continues.
"Unfortunately, this also means that payments for previous services, including shoots from September and October, must be legally withheld by the provisional insolvency administrator until the insolvency proceedings are concluded. Only then can a distribution be made. The court-appointed preliminary insolvency administrator will contact you again in regards to this."
The photographers that PetaPixel spoke to fall into that September and October timeframe, which means it does not seem likely that they will be paid for the jobs they were hired to complete for some time as the legal process moves forward.
BOOM did not respond to request for comment. Boom's Facebook and Instagram accounts have also been deactivated.


[ad_2]