[ad_1]

It's been a while since I last visited this object, a dust cloud on the Andromeda / Cassiopeia border (http://andrewluck.me.uk/?p=1058 & http://andrewluck.me.uk/?p=948). This is the first time with a monochrome camera and RGB filters; previous attempts have been with the KAF8300 equipped QHY9C OSC camera.
The field with the G3-16200 is much larger and provides a better context for the object. Better data, and much improved processing skills have revealed a lot more of the surrounding faint clouds.
This is about 12 hours of RGB data acquired in 10 minute subframes. I'm not a fan of LRGB imaging and very rarely use luminance, preferring instead to spend longer capturing the colour data at bin 1×1. Processing is exclusively Pixinsight.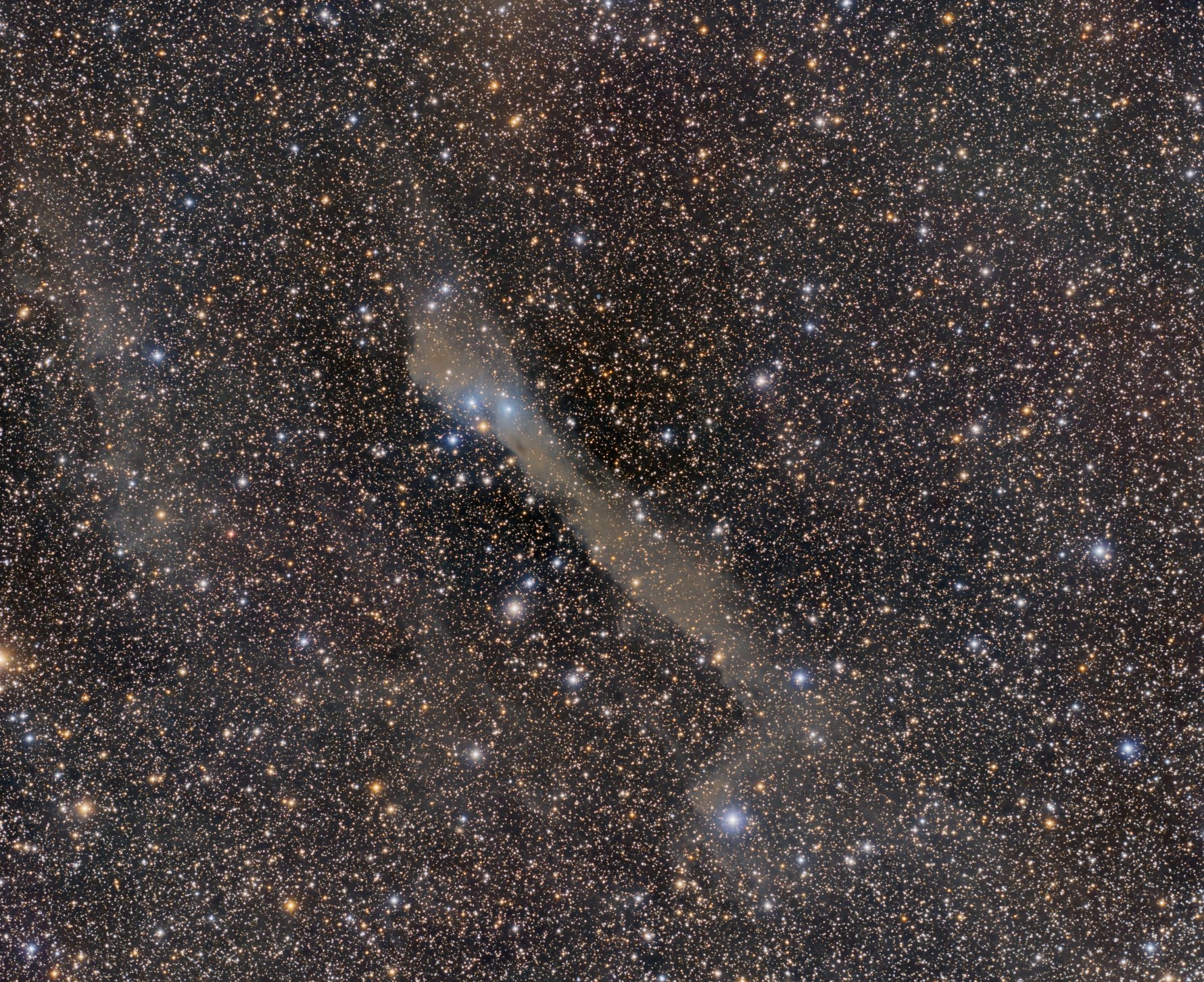 Published in Astronomy Now (Jan 2018)
[ad_2]

Source link