[ad_1]

A 15-year-old Tucson girl has won the statewide "Adventures in Nature" Photo Contest with her shot of a snowy scene in the Catalina Mountains.
Arianna DuPont took home the $5,000 top prize for capturing the tranquil beauty of a "Rare March snow in Sabino Creek," which was selected over more than 300 other photos from almost 200 teenage photographers.
"I've always been so drawn to capturing the beauty of our surroundings, and I'm so fortunate to live in such a beautiful city (and an) amazing state, where we have all these beautiful things to capture," DuPont said in a written statement, after celebrating the award with her family and her photography teacher, Amy Haskell, at the Gregory School.
Malia Means, 16, of Phoenix, took second place — and $2,000 — for a photo of the Superstition Mountains called "Towering Rocks Peeking Through Low Clouds."
Corbin Rouette, 18, of Tucson, captured third place — and $1,000 — for a striking black-and-white image of "Saguaros Watching the Clouds."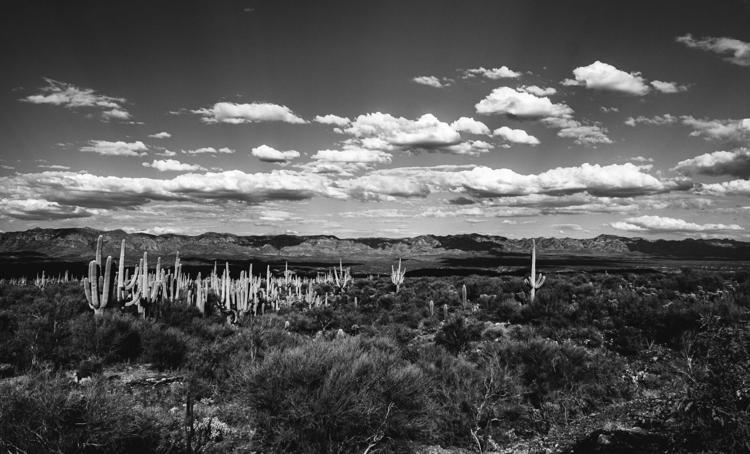 The 10th annual contest was put on by Arizona Highways magazine, The Nature Conservancy and Cox Communications.
"Our mission at Arizona Highways is to get people off the couch," said Robert Stieve, the magazine's editor. "We've been a proud co-sponsor of this photo contest for many years because it goes to the heart of what we're trying to do."
The judges for this year's contest were Arizona Highways photo editor Jeff Kida, Phoenix-based professional photographers Suzanne Mathia and Mark Skalny, former Arizona Daily Star photo editor Rick Wiley and acclaimed photographer John Schaefer, who previously served as president of the University of Arizona.
Seven participants earned honorable mentions and $250 each. They are: Gibson Gallares for "Golden Hour with Bird Taking Flight," Grace Shepard for "Fog Floating Through the Valley Alongside the Peak of Mt. Lemmon," Faiza Tasnim for "Horseshoe Bend During a Semi-Cloudy Day," last year's first-place winner Kaden VanDuyne for "Sycamore Falls Evening," Tobey Yamashita for "Portrait of a Red Fox," and Aidan Yu for two entries, "Natural Elements of the Salt River" and "The Great Roadrunner."
"Photography provides a purpose for these kids — it makes them think about what they're seeing and experiencing," Stieve said. "And even if their photos don't finish in the Top 10, they're already winners for having had the experience of being outside."
Winning photographs from this year's contest are expected to be featured in Arizona Highways and in promotional materials for future contests.


[ad_2]