[ad_1]

Jaya Hunn was at home sick when he learned his picture of a sundew plant had won a national photography competition hosted by Landcare Australia.
The 11-year-old Canberra boy's passion for conservation and plant life was recognised for the image of the plant glistening with dew at Umbagong District Park in Canberra's north.
It was one of two national winners in Landcare Junior's "What's in your backyard?" 2022 photography competition.
"[A sundew] is a carnivorous plant that traps flies and insects," Jaya said.
"They smell the sweet smell of the tips of the tentacles, and when the flies land on them they get stuck there and digested by the plant.
"I like them because other plants tend to move not at all while carnivorous plants have some of the highest plant move speed of all the plants."
He said it was very exciting to find out his photo had won the national prize and was a personal favourite of celebrity judge Costa Georgiadis, especially since Jaya hadn't even set out to enter the contest.
"I've been doing some land care down the Umbagong Park with Landcare group and then I just took this photo of a sundew because we found out when we were weeding," he said.
"Then when I heard about the competition, I decided to enter it."
'No conservation, no plants, no life'
Jaya's mother Di Hunn said her family have always loved being in the garden, but their love of tending to the great outdoors really took off during COVID-19 lockdowns.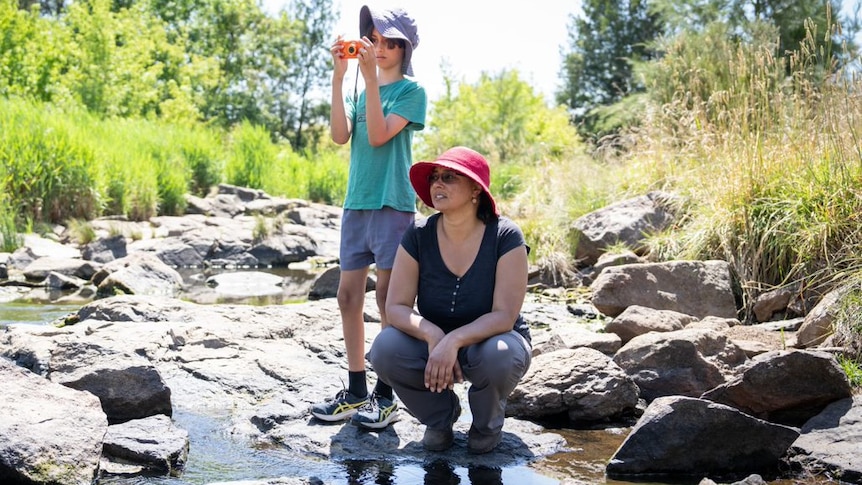 "With the lockdown, and the schools being shut in particularly, we were just so lucky to have this local reserve," she said.
"We were really keen to start helping look after this lovely place, so we started going to Landcare.
"Rosemary, who leads it, has been so encouraging of Jaya. She was the one that suggested he started taking photos for the group."
Di and Jaya got involved with the Umbagong Landcare Group in Latham and began learning more about their local plants and animals from other members.
Jaya took to discovering more about his natural surrounds and now he is passionate about conservation in Canberra and beyond.
"No conservation, no plants, no life," he said.
"That's basically the end for humankind so you have to keep every tiny bit of natural parks clean and safe, and that's basically contributing to the life of all mankind."
Nurturing the land 'from the word go'
Jaya is hopeful the notoriety from winning the photography contest could help him do more for Landcare's conservation effort.
"I want to maybe make a website, starting small and maybe ending up in protests to help nature survive," he said.
"I want to take the national acknowledgement – a lot of people know me now – and try to make lots of people go into Landcare to make national parks and nature reserves a bit more beautiful.
"They've got rubbish all over them and the Landcare groups help to get rid of some of the rubbish."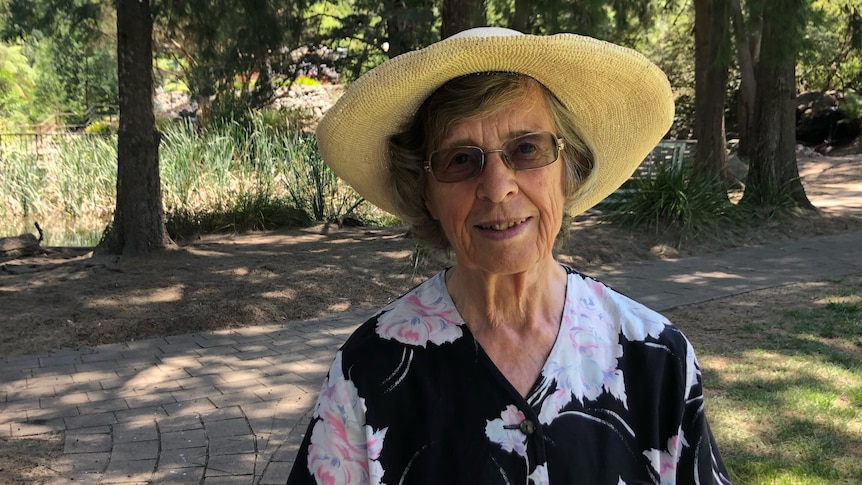 Rosemary Blemmings has volunteered with Landcare for about 30 years and said Jaya's enthusiasm isn't uncommon for someone his age.
"Young people have always been interested because they're at a level where they can see these things," she said.
"The trick of course is how to send over the message of how to treat other species."
Rosemary said while more people have become more conscious of nature protection, the group's work is far from done and could even use more pairs of hands.
"Just putting the suburbs in has done enormous damage to the habitats of animals and plants, and to the shape of the land," she said.
"It's important to have [land care groups] nurturing them right from the word go."
[ad_2]