[ad_1]

The theme for the second round of the Camera Jabber Photographer of the Year (CJPOTY) competition was 'Close-up' and it's taken us a long time to make the final selection because there were so many amazing images! So we're sorry to keep you all waiting, but it was for the best of reasons.
However, the debating now finished and we can reveal that the following images will go onto our shortlist to be judged by our illustrious panel of judges at the end of the year.
One of these ten shortlisted images has also been selected as the round winner with the photographer being awarded a voucher from MPB worth £500 – scroll down to find out who.
CJPOTY February 2023 Close-up shortlisted images
Chris Hall
We saw a lot of close-up images of subjects from the natural world, so Chris Hall's image stood out. We like the use of colour and reflection to add interest to an everyday object. The coloured lights also help emphasise the shape of the bulb.
Christine Holt
Christine managed to get very close to these mushrooms yet has rendered them perfectly sharp with a beautifully blurred background. We love how this isolates her subject and there's a fabulous amount of detail visible, including the delicate spider webs.
Lee Frost
This fuzzy little creature is a Phidippus Adumbratus, a type of jumping spider. Lee's decision to shoot it surrounded by yellow means the background tones nicely with its lighter hairs while the black markings pop. The low shooting angle adds some drama and makes the tiny animal seem huge.
Marketa Zvelebil
Marketa has done a great job of capturing this wasp as it steps into a small pool of water for a drink. The sunlight brings out the details of its hairs and injects a bit of sparkle.
Melanie Sharp
The intense red of the eye of this Victoria Crested Pigeon against the blue-grey of its plumage really caught our attention. Melanie's focusing and choice of aperture is perfect as it delivers plenty of detail in the eye, beak and face while the crest and background are nicely blurred.
Molly Hollman
Molly managed to have two images shortlisted in this round and although they both feature flowers, they are quite different. In this image, the orange insect in the foreground stands out boldly from the purple-blue flowers in the background. It must've taken some quick work to get the insect sharp and so perfectly exposed.
This Nigella flower takes centre stage in Molly's second shortlisted image. It's a perfectly execute flower portrait with a wonderfully well-selected background.
Philippa Huber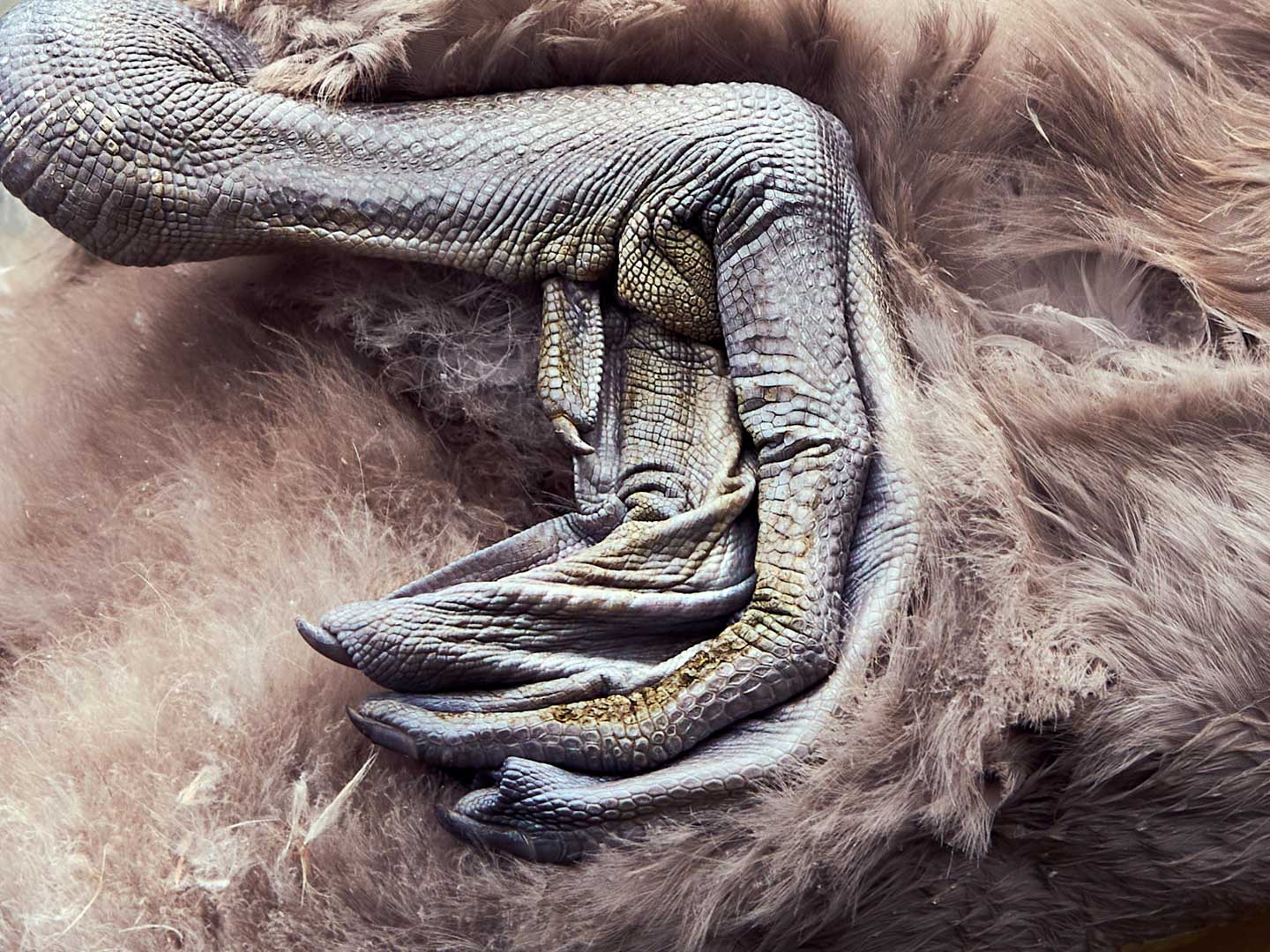 Philippa's image is of one of the more unusual subjects that we saw in this round and it made us stop and look. It might look like a wisened animal, or perhaps a lizard, but it's the foot of a signet – a young swan. It's a well-spotted detail that many would miss, but we think it makes a great photograph.
Ryan Dale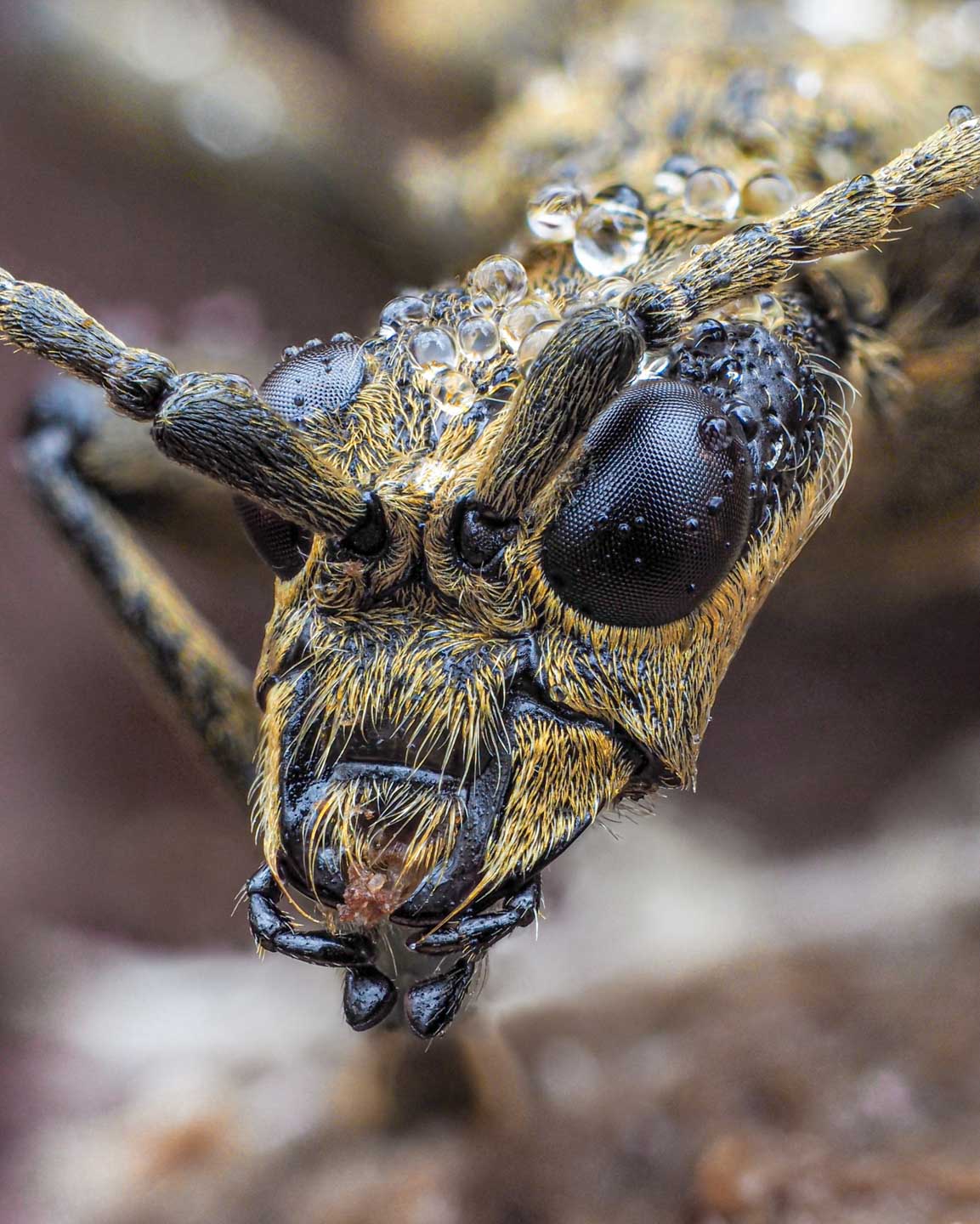 Ryan used focus stacking to capture this incredible close, detail-rich image. Focus stacking is a time-consuming process of capturing several images with different focus depths and then combining them on a computer to create an image with more depth of field than any individual image. Helpfully, some cameras have focusing stacking built-in, but it takes skill to get a result like this which reveals details that can't be seen with the naked eye.
Sara Jazbar
This is another image that stopped us in our tracks. Sara's focus is absolutely perfect and you can see every detail of the wings of the three butterflies. If we didn't know better, we'd say they were deliberately posing for the shot.
CJPOTY February 2023 winner: Melanie Sharp
Congratulations Melanie, a voucher to the value of £500 from MPB is heading your way!
Melanie's image joins the other 9 images that have been selected this month and goes onto our shortlist for judging by our panel of VIP judges at the end of the year for the overall prize.
CJPOTY March: Spring
Spring is a fickle season with false starts proceeding chilly spells that remind us that winter isn't quite over. But with snowdrops, daffodils and crocuses all putting in an appearance in the UK, spring is on our minds. This month we want to see photographs of whatever spring means to you, be that colourful flowers, sharp showers, leaping lambs or bobbing blossom – but the shots can be taken at any time.
This round of our monthly competition is open for submissions until 23:59 GMT (00:59 CET and 15:59 PST) on 31st March 2023.
To submit your entry follow the link to cjpoty or click on the CJPOTY button at the top of any of our website pages. You can submit up to three entries for £2.00 plus payment processing costs (£0.26). Images should be Jpegs at least 1920 pixels along their longest side but no larger than 2MB.
Camera Jabber Photographer of the Year prizes
At the end of the month, the Camera Jabber team will pick one winning image and nine runners up from the March entries. The photographer of the winning image will receive a voucher from MPB.com to the value of £500 which can be spent on anything from a huge range of kit from the World's biggest platform for used photographic gear.
All 10 of the selected images will go into our shortlist for the year.
We'll do this each month in 2023 so that by the end of the year, there will be 120 shortlisted images. These will then go before our fantastic panel of judges who will decide the 1st, 2nd and 3rd-placed images.
The photographer of the first-placed image overall, as decided by the panel of judges , will receive a voucher to the value of £1000 from MPB.com as well as a trophy and the title 'Camera Jabber Photographer of the Year 2023'. The photographers who come second and third will receive vouchers worth £500 and £250 respectively.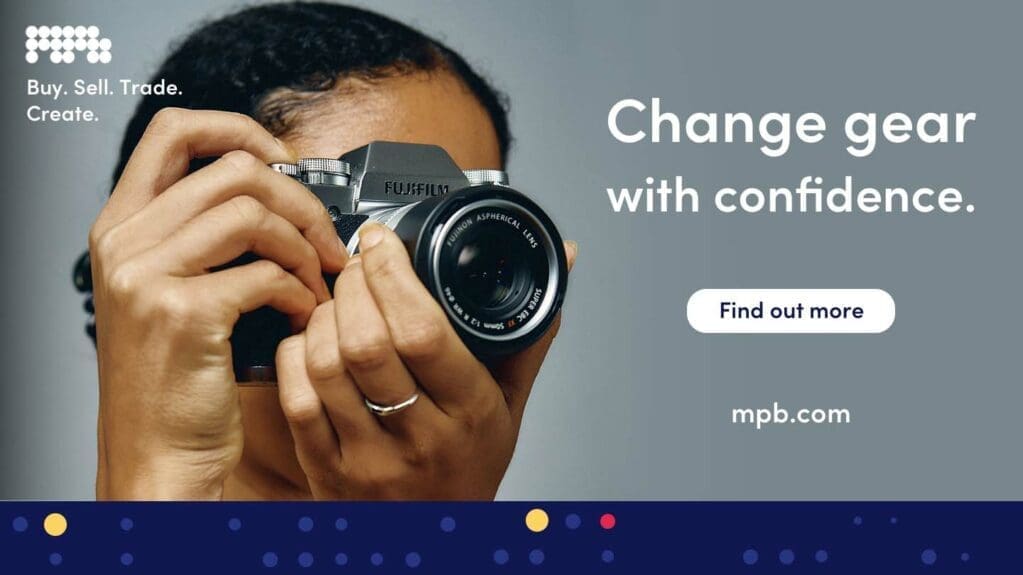 About MPB
Founded by Matt Barker in 2011, MPB is the world's largest platform for used photography and videography kit. MPB has transformed the way people buy, sell and trade equipment, making photography more accessible, affordable and sustainable.
Headquartered in the creative communities of Brighton, Brooklyn and Berlin, the MPB team includes trained camera experts and seasoned photographers and videographers who bring their passion to work every day to deliver outstanding service. Every piece of kit is inspected carefully by product specialists and comes with a six-month warranty to give customers peace of mind that buying used doesn't mean sacrificing reliability.
[ad_2]