[ad_1]

A stunning image of America's birds has been named the winner of National Geographic's first-ever "Pictures of the Year" photo contest.
The picture, chosen from among nearly 5,000 contest entries, shows four bald eagles on a snowy day at the Chilkat Bald Eagle Preserve in Alaska.
Photographer Karthik Subramaniam told National Geographic how he camped out near the shore of this preserve for a week to capture the perfect shot.
AS BALD EAGLE MAKES MIRACULOUS COMEBACK IN US, AUTHOR REVEALS THAT HUMANS 'REDEEMED OURSELVES'
"Wherever there's salmon, there's going to be chaos," Subramaniam, once a software engineer, repeated as his motto.
On the last day of Subramaniam's week-long trip, he watched as bald eagles "swooped in and out of the fishing ground," NatGeo reports.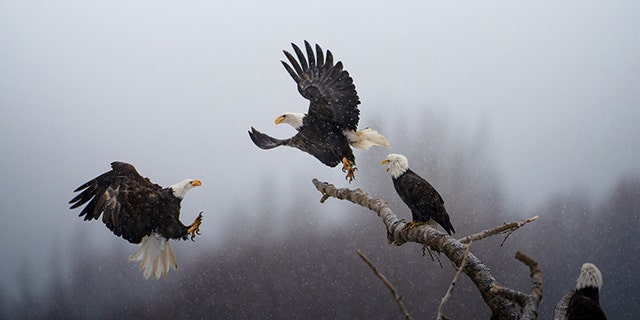 The photographer chose a spot near a log where a few birds lingered — and trained his lens on a nearby branch.
THE BALD EAGLE: A BRIEF HISTORY OF THE GREAT CONSERVATION SUCCESS STORY OF AMERICA'S BIRD
Subramaniam was in the right place when he caught an incoming eagle sweep in to bump his bird buddy out of a prime spot on a branch.
He captured the maneuver and named it "Dance of the Eagles," after George R.R. Martin's novel "A Dance with Dragons."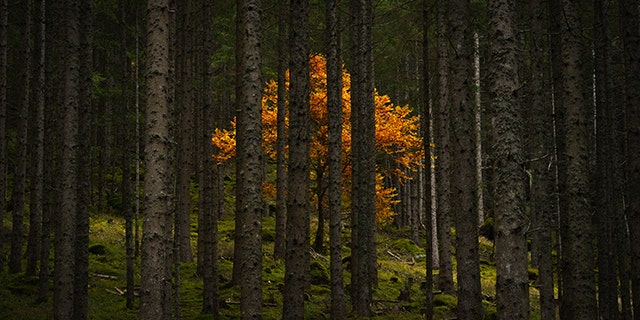 Subramanian said what he likes most about the photo is the tension of the moment.
"It opens up the question: What happened next?" he told NatGeo.
WORLD'S LARGEST, RAREST OCEAN STINGRAYS SPOTTED AND TAGGED IN MOZAMBIQUE
Haines, Alaska, is home to the largest congregation of bald eagles in the world every autumn, according to National Geographic.
About 3,000 bald eagles arrive during this time for the salmon run.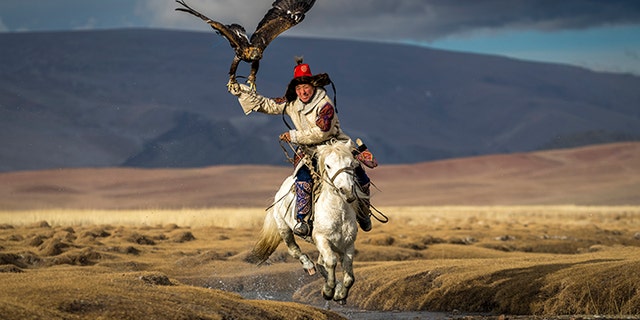 "Every year in November, hundreds of bald eagles gather at Chilkat Bald Eagle Preserve near Haines, Alaska, to feast on salmon," Subramaniam said in a press release. "I visited there last two Novembers to photograph them."
"Studying their behavior patterns helped me anticipate some of their actions," he went on. 
"For example, when an eagle drags salmon to a dry spot, other eagles in the area would inevitably fly there to claim their share, and that leads to chaotic action."
CLICK HERE TO SIGN UP FOR OUR LIFESTYLE NEWSLETTER
The photographer added that the eagles also seemed to have "favorite spots to hang out."
"And usually, commotion ensues when an eagle wants an already occupied spot," he said. "This photo was taken during one such commotion."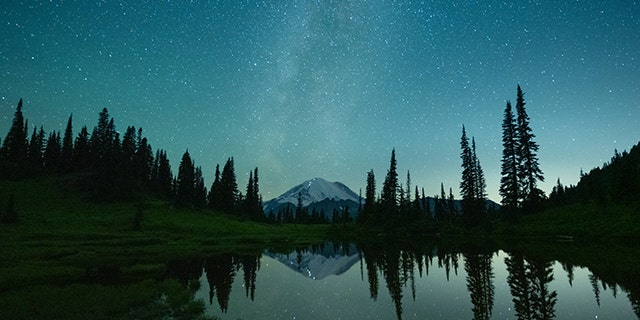 Subramaniam first began experimenting with wildlife photography while sequestered in his San Francisco home during the coronavirus pandemic.
The Californian shared with NatGeo how during that time he explored local nature reserves and walked city parks to search for birds and other wildlife.
Subramaniam's winning photo will be featured in National Geographic magazine's May issue.
CLICK HERE TO GET THE FOX NEWS APP
Nine additional photos were selected as honorable mention winners.
For a list of all 10 winners and their winning images, visit nationalgeographic.com.
[ad_2]