[ad_1]

Here are the 30 winning photos of Benjamin Mkapa African Wildlife Photography Awards 2022. This year the grand prize winner is Michelle Kranz of Boulder, Colorado, USA for his photo "Mountain Gorilla" captured in Volcanoes National Park, Rwanda.
African Wildlife Foundation is currently aiding the Rwandan government in a pioneering program to accommodate a vulnerable, but growing, mountain gorilla population. The vision is to enlarge gorilla habitat, boost biodiversity, and improve the tourism experience to benefit the great apes and the people who share their backyard.
Scroll down and inspire yourself. Check their website for more information.
You can find more info about MKAPA Awards:
#1 Grand Prize, Winner: Mountain Gorilla By Michelle Kranz of Boulder, USA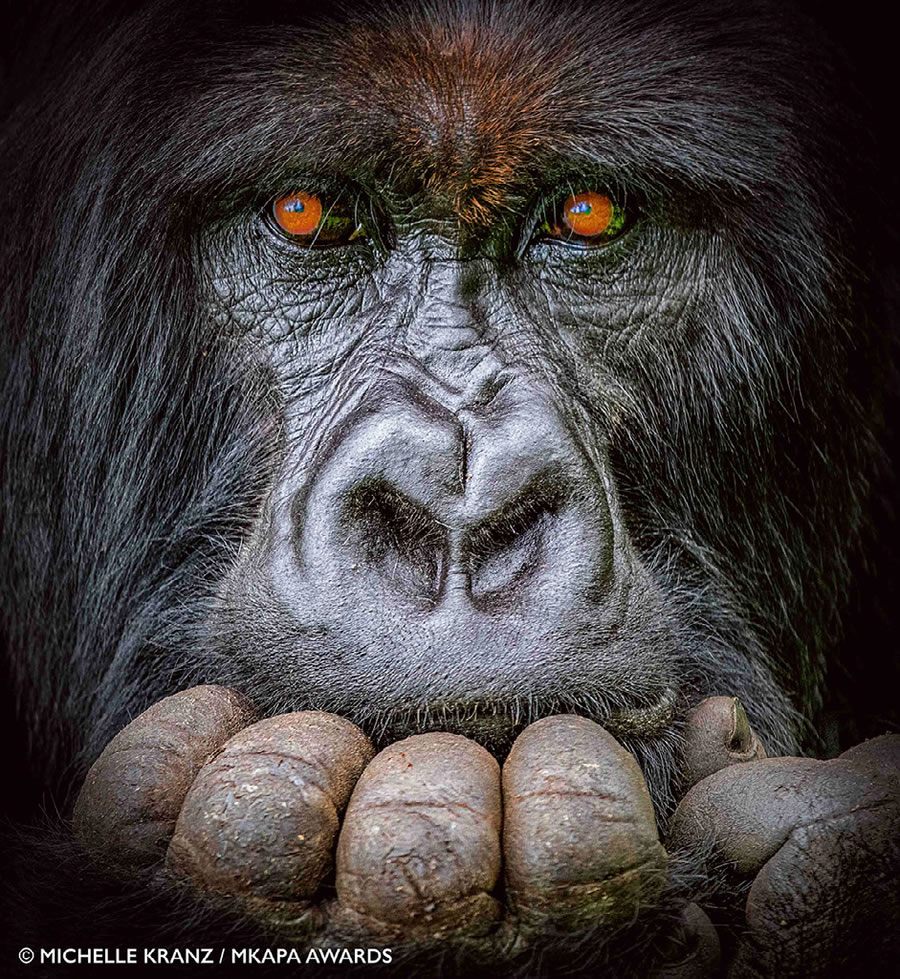 #2 Coexistence & Conflict, Winner: Masai Giraffe By Jose Fragozo of Addis Ababa, Ethiopia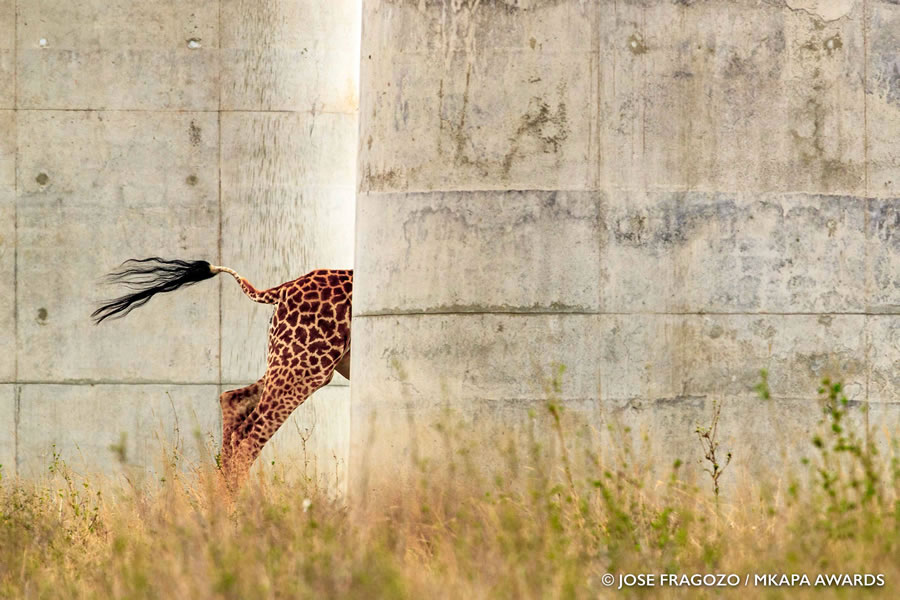 #3 African Conservation Heroes, Winner: Caregiver Mary Langees and African Elephant Orphan By Anthony Ochieng Onyango of Nairobi, Kenya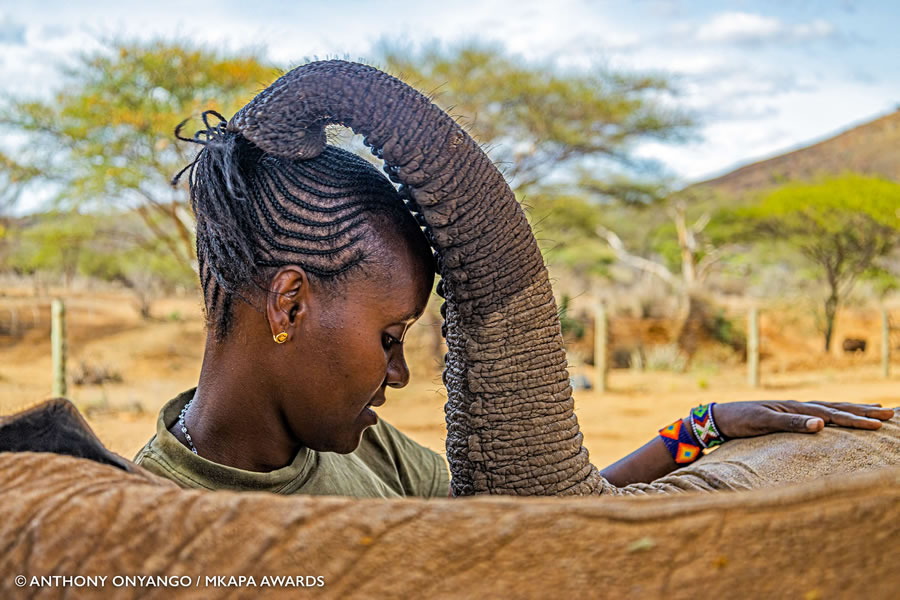 #4 African Wildlife At Risk, Winner: Chimpanzee and Baby By Marc Quireyns of Antwerp, Belgium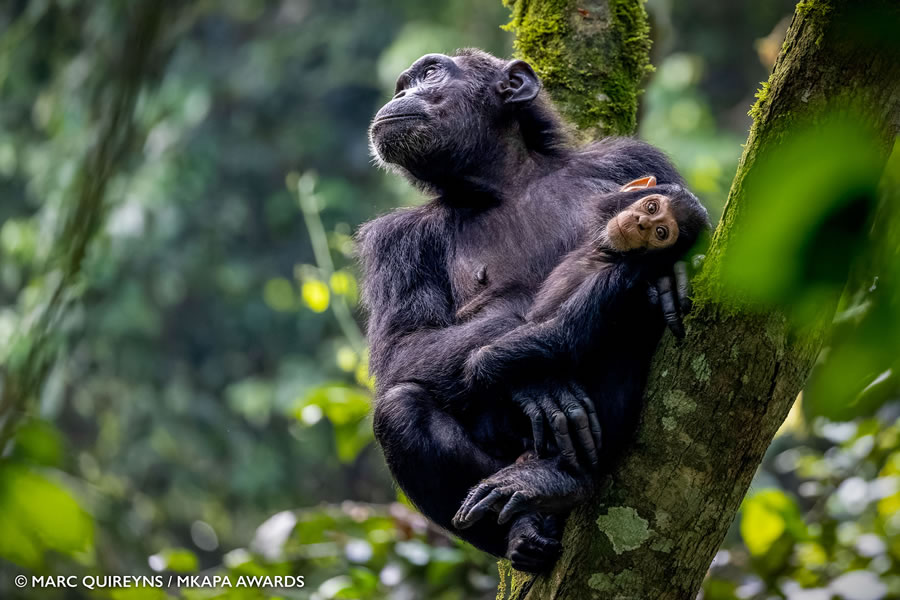 #5 Fragile Wilderness, Winner: Ostriches | Damaraland By Tomasz Szpila of Bulowice, Poland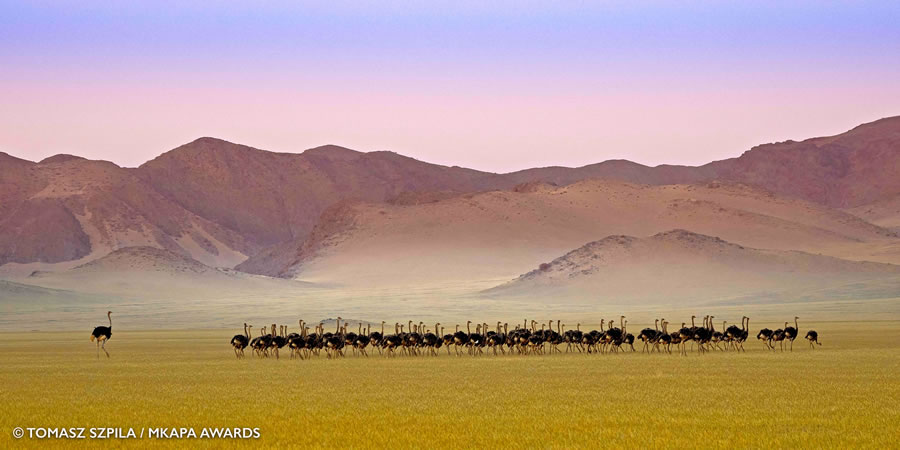 #6 Africa's Backyard Wildlife, Winner: Karoo Prinia on Gate By William Steel of Kasane, Botswana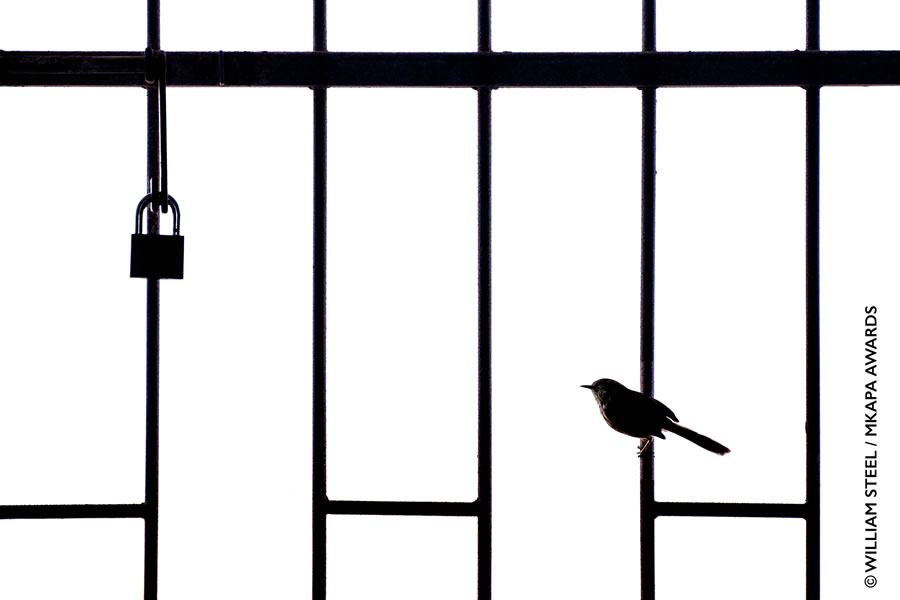 #7 Art In Nature, Winner: Lesser Flamingos By Paul Mckenzie of Hong Kong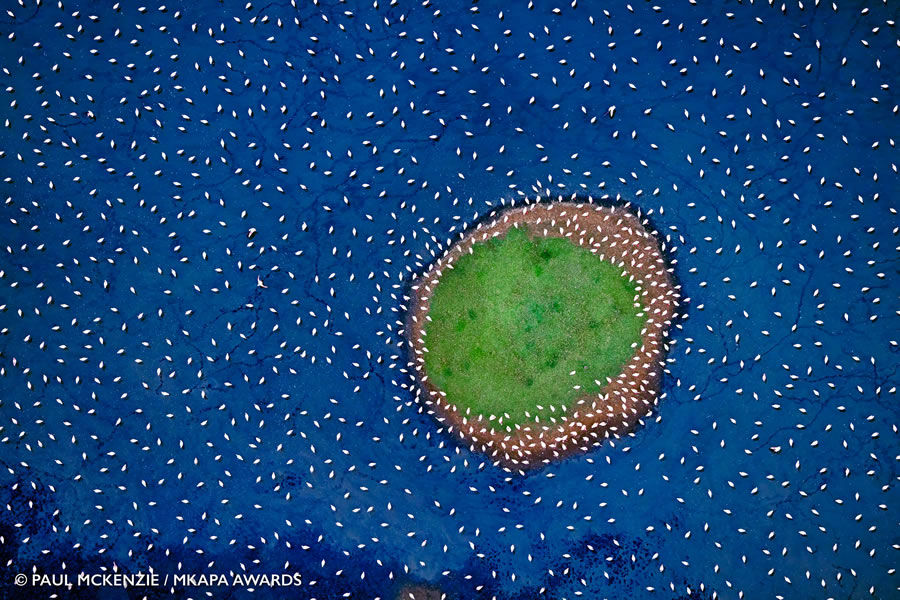 #8 Mobile, Winner: Caracal By Jon Warburton of Zululand, South Africa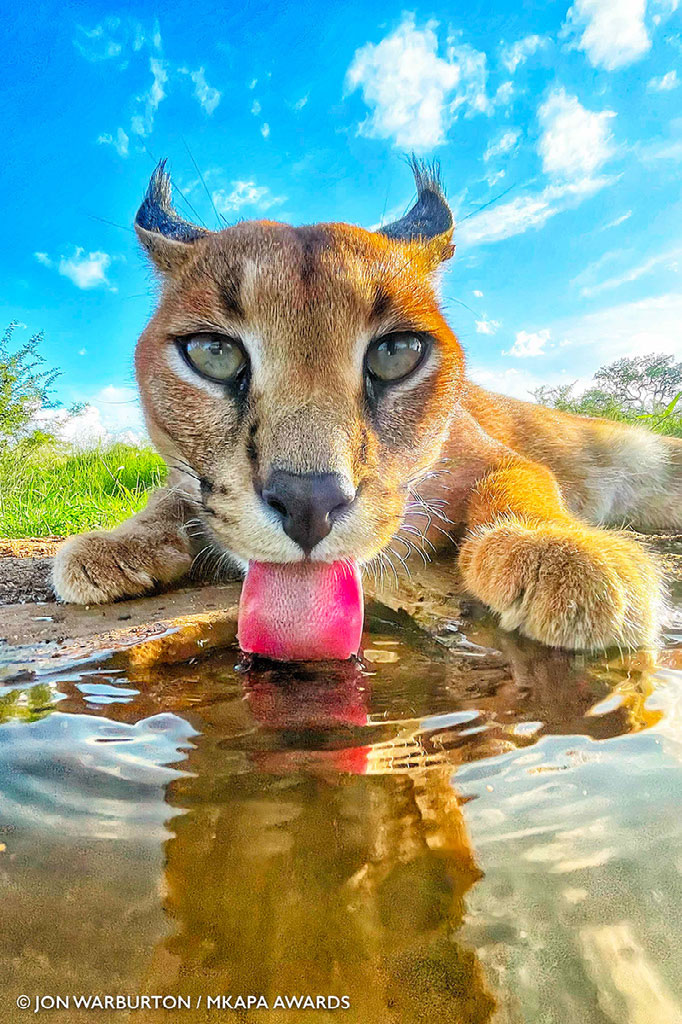 #9 Creative Digital, Winner: White-Bellied Pangolin By Prelena Soma Owen of Hartbeespoort, South Africa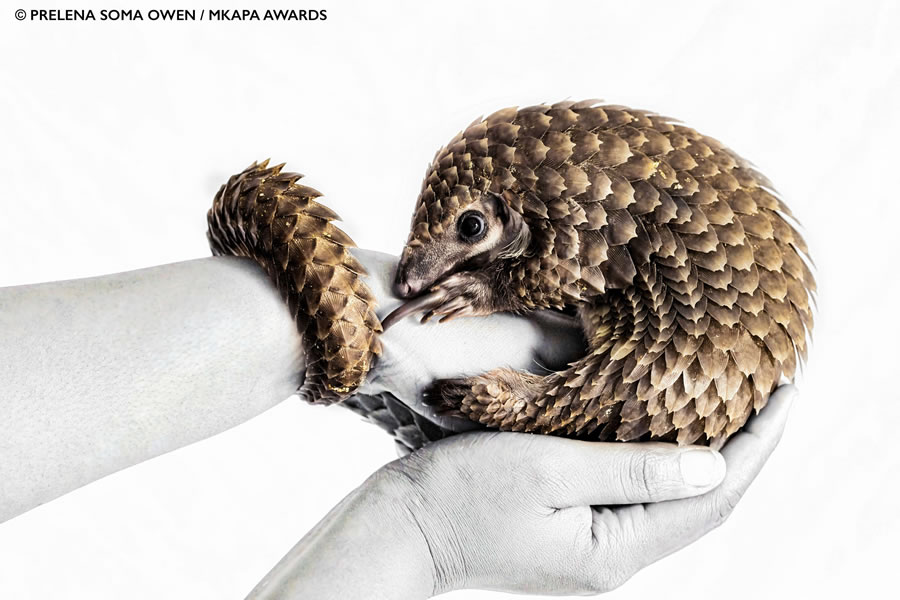 #10 African Wildlife Behavior: Winner, Dawn, Dust, and Duel By Vijayram Harinathan of Chennai, India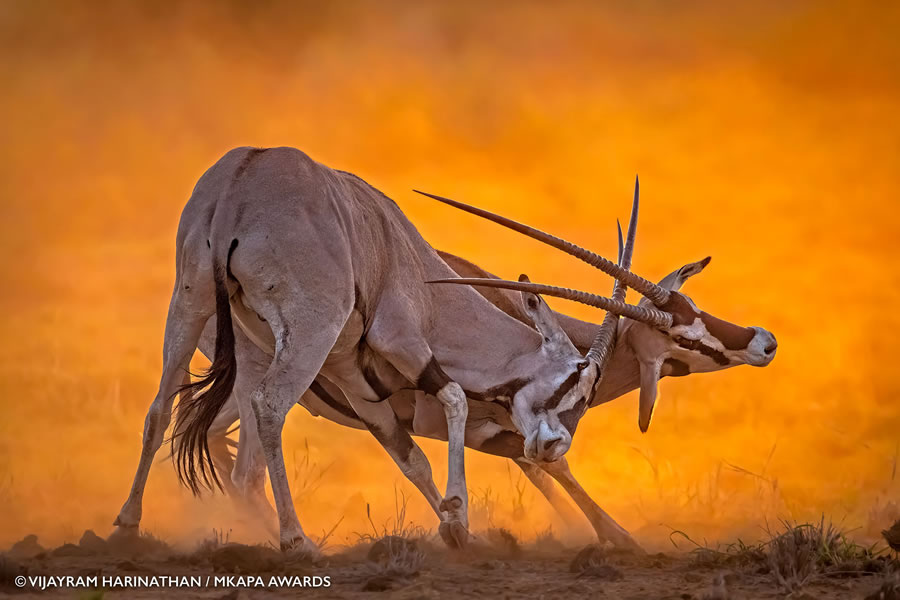 #11 African Wildlife Portraits, Winner: African Lion By Russ Burden of Parker, Colorado, USA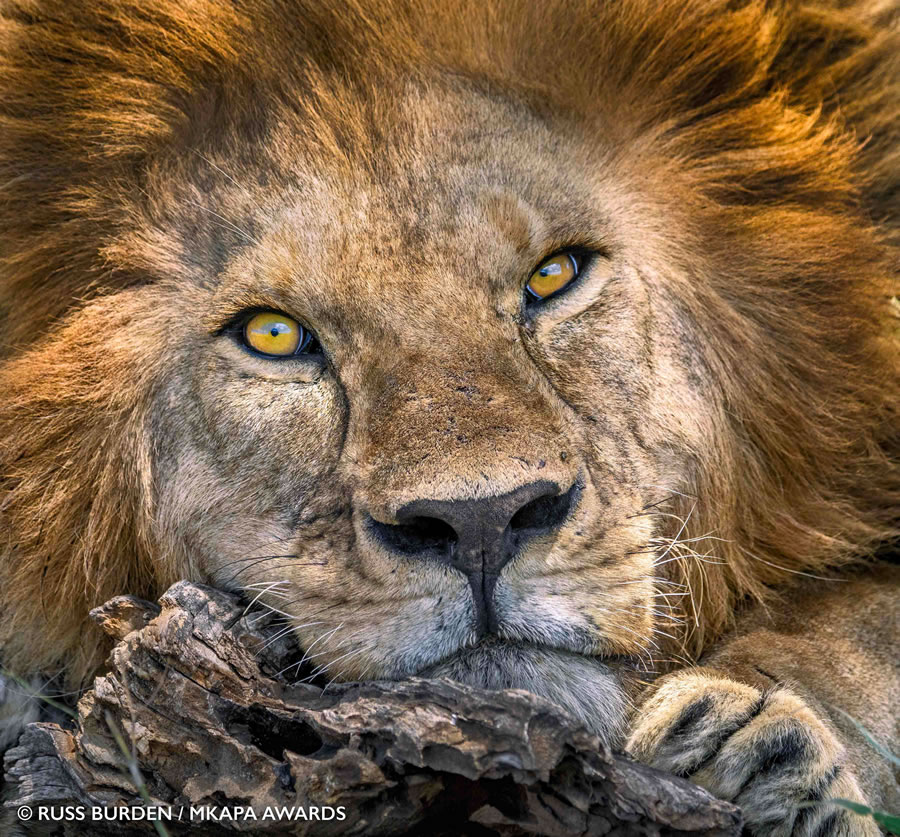 #12 Youth In Africa, Winner: African Lioness By Jaime Freeman, at age 15, of Johannesburg, Gauteng, South Africa.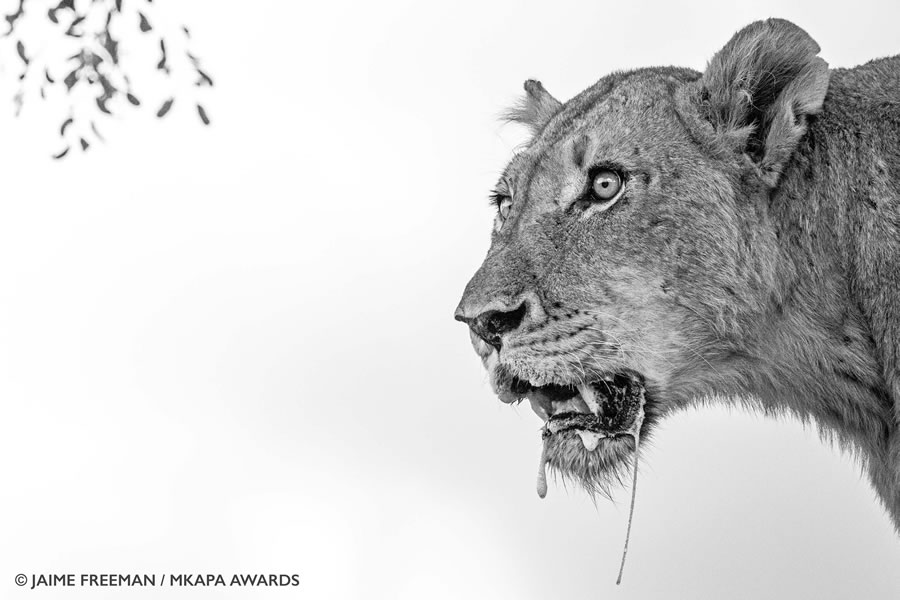 #13 Youth International, Winner: Bare-faced Go-away-birds By Sadie Hine, at age 18, of Mountain View, California, USA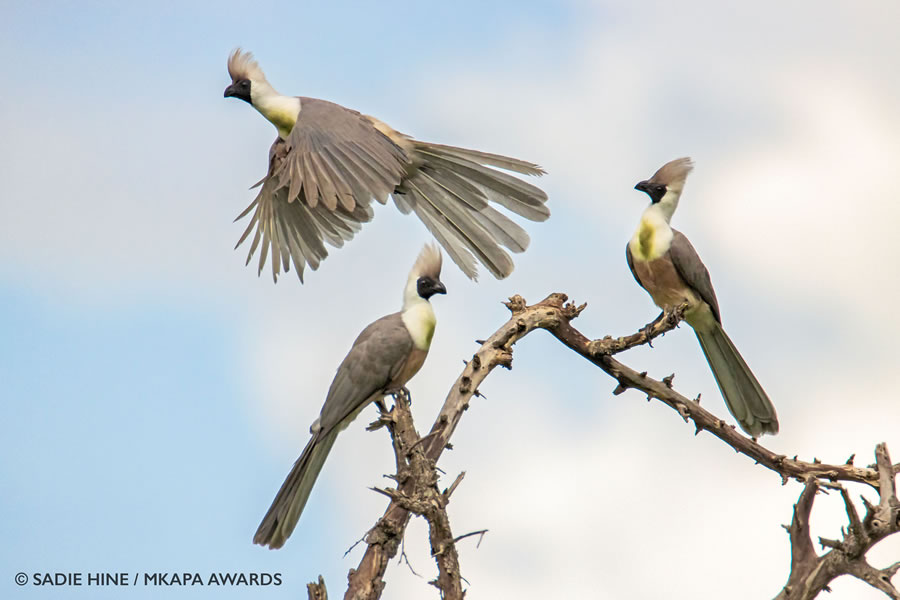 #14 African Wildlife At Risk, Highly Honored: Eastern Gorilla Baby By Tomasz Szpila of Bulowice, Poland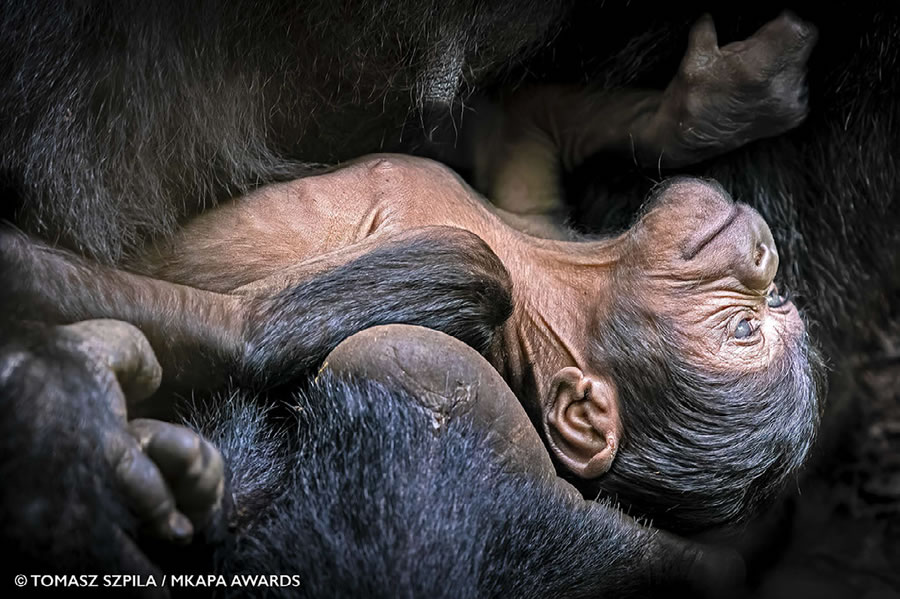 #15 African Wildlife At Risk, Highly Honored: Black-and-white Ruffed Lemur By Xin Zhong of Shanghai, China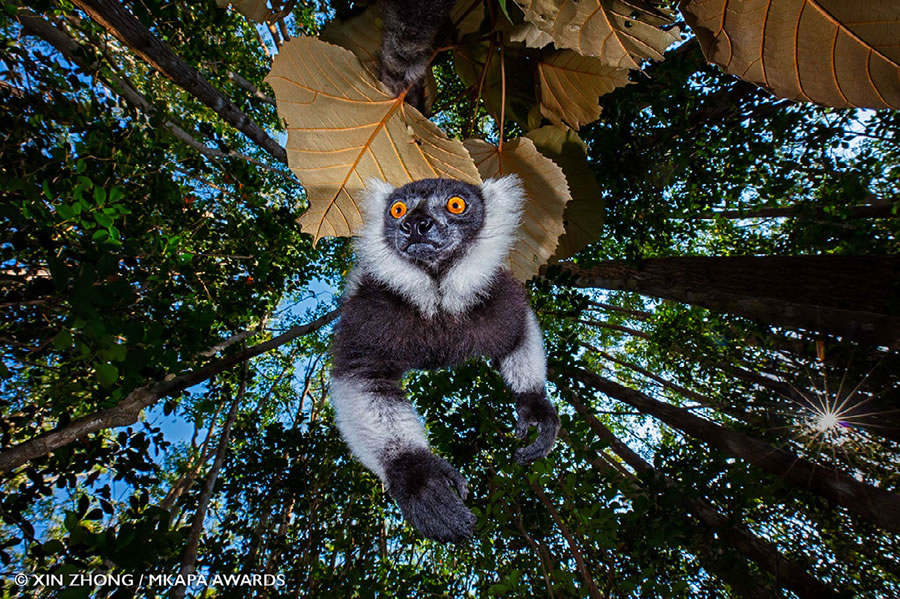 #16 Fragile Wilderness, Highly Honored: Rüppell's Vulture | Jinbar Waterfall By Marco Gaiotti of Genova, Italy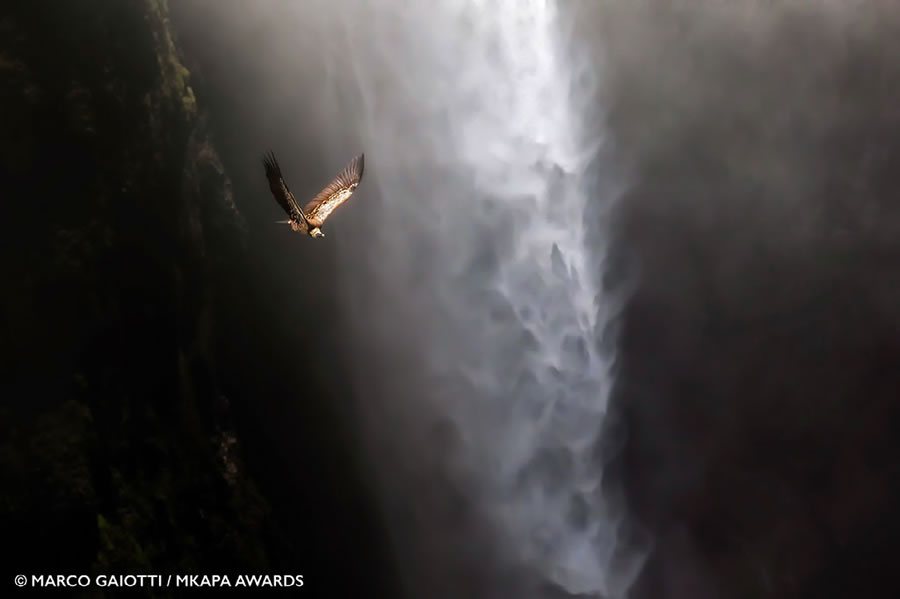 #17 Fragile Wilderness, Highly Honored: Gemsbok | Sossusvlei Salt Pan By Thomas Vijayan of Oakville, Ontario, Canada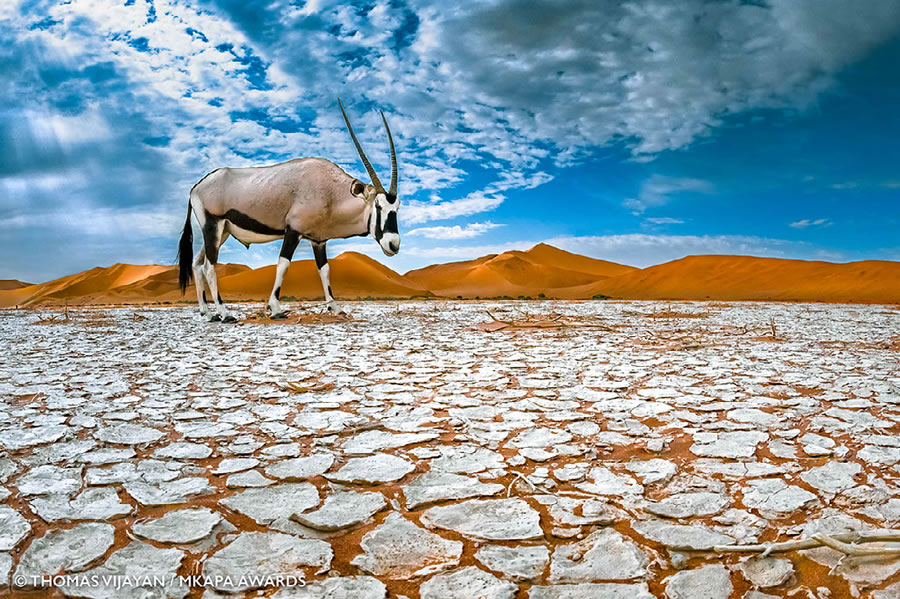 #18 Fragile Wilderness, Highly Honored: Stone Coral Reef By Tobias Friedrich of Wiesbaden, Germany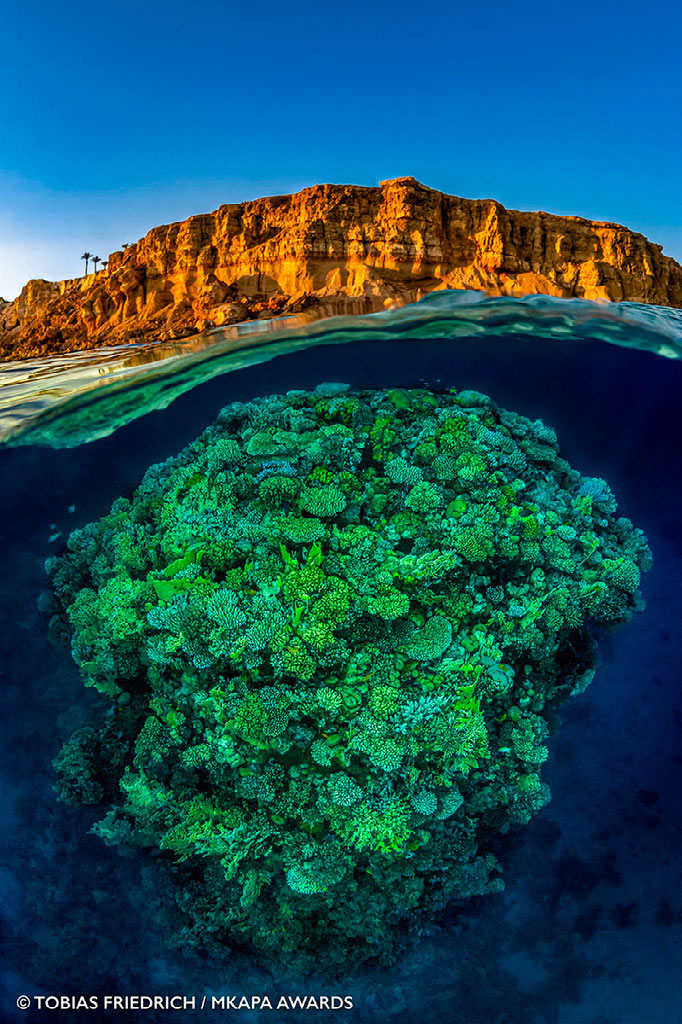 #19 Art In Nature, Highly Honored: Gemsbok By Craig A. Elson of Los Angeles, California, USA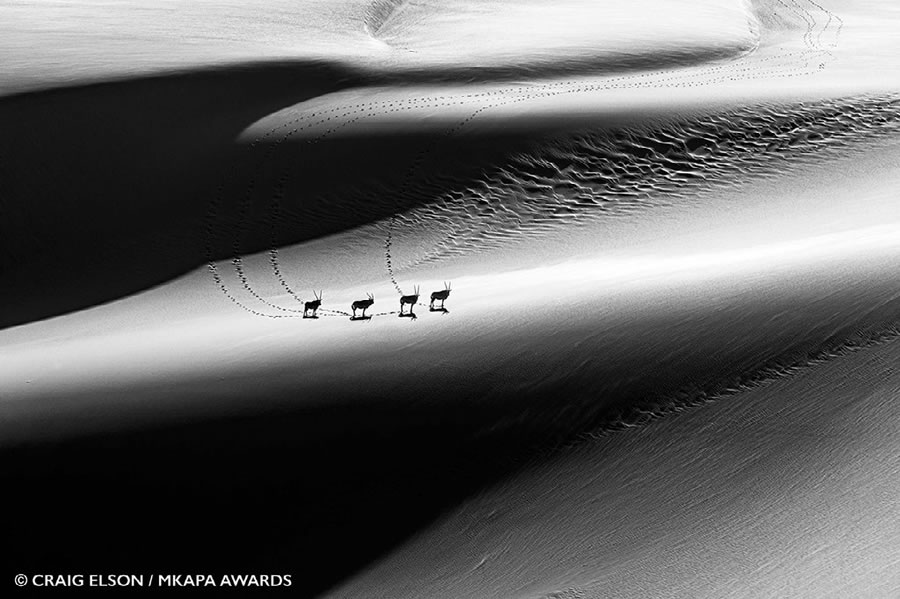 #20 Art In Nature, Highly Honored: Giraffes, Zebras, Ostriches, Springbok, and Gemsbok By Rian van Schalkwyk of Windhoek, Namibia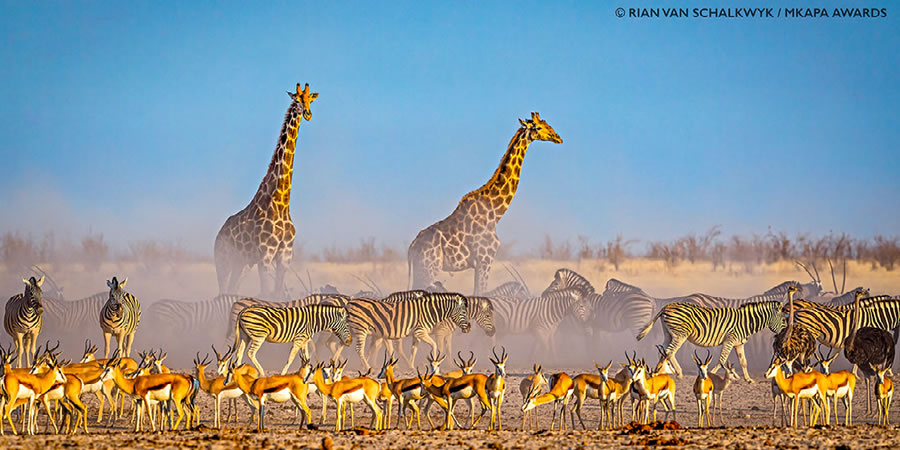 #21 Creative Digital, Highly Honored: Into the Wild By Elie Wolf of Orlando, Florida, USA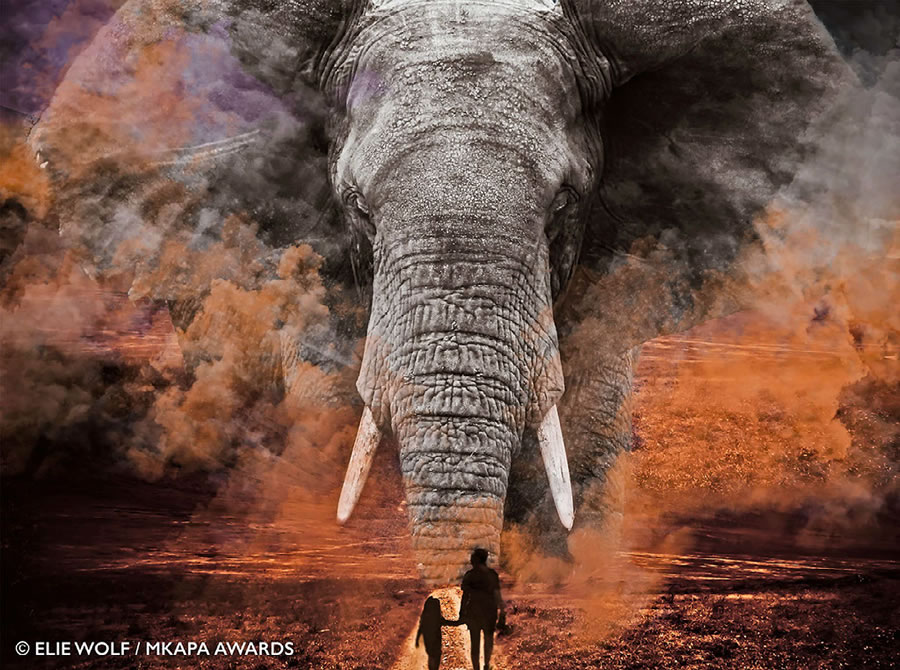 #22 Creative Digital, Highly Honored: Greater Flamingos By Jing Li of Fujian, China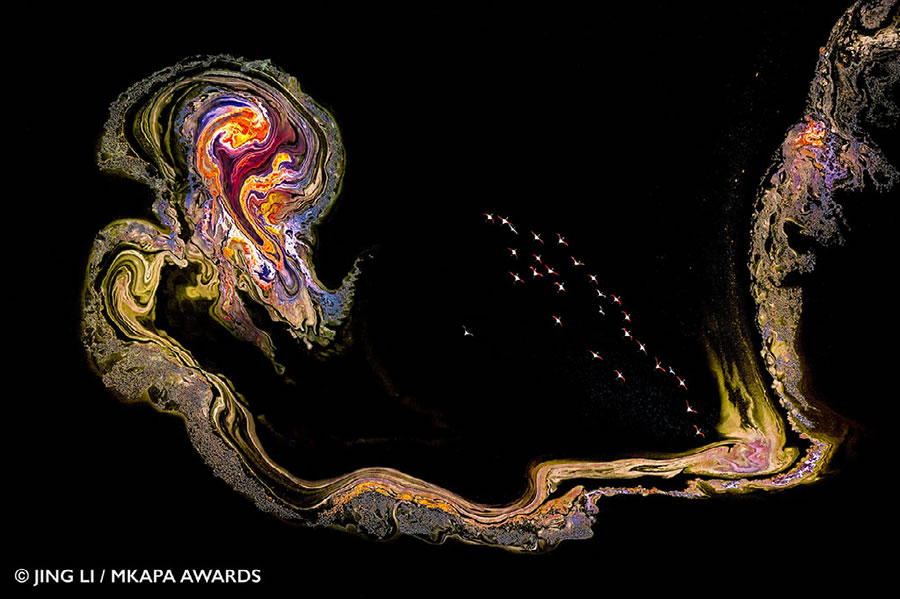 #23 African Wildlife Behavior Highly Honored: African Lions By Alankar Chandra of Maasai Mara, Kenya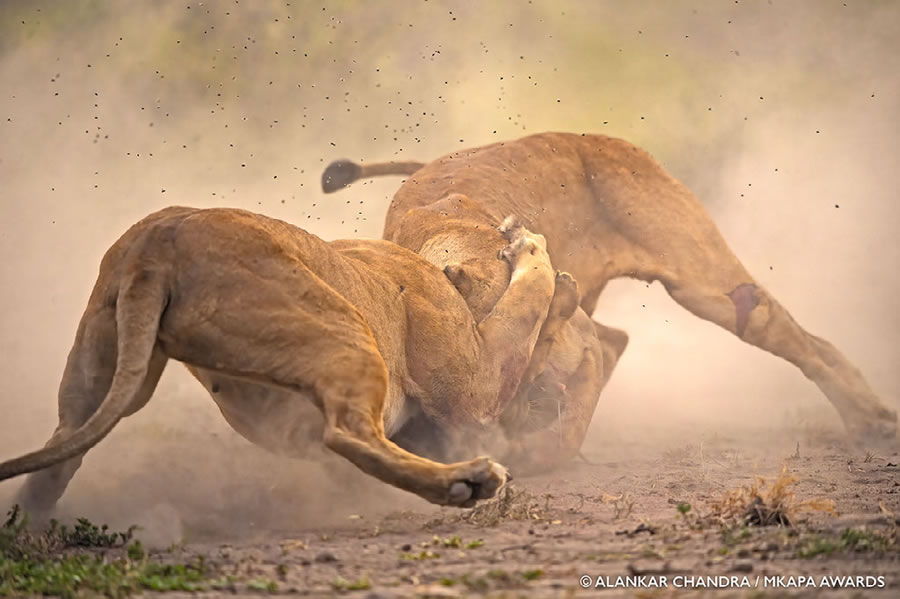 #24 African Wildlife Behavior Highly Honored: Cape Starling and African Mantis By Cameron Azad of La Canada, California, USA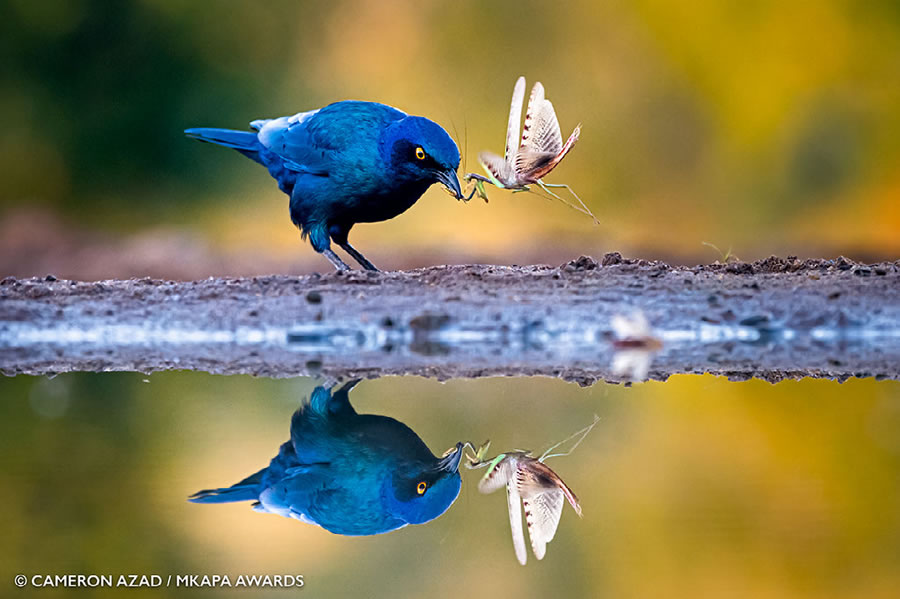 #25 African Wildlife Behavior Highly Honored: Southern Masked-Weaver By Michiel Duvenhage of Bloemfontein, South Africa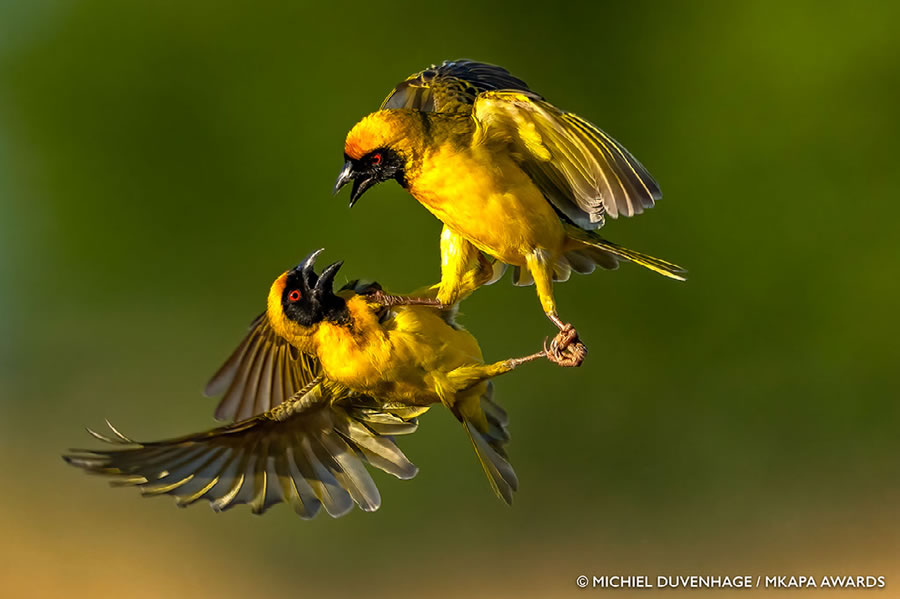 #26 African Wildlife Portraits, Highly Honored: African Savanna Elephant Calf By Andrew Y. Liu of Austin, Texas, USA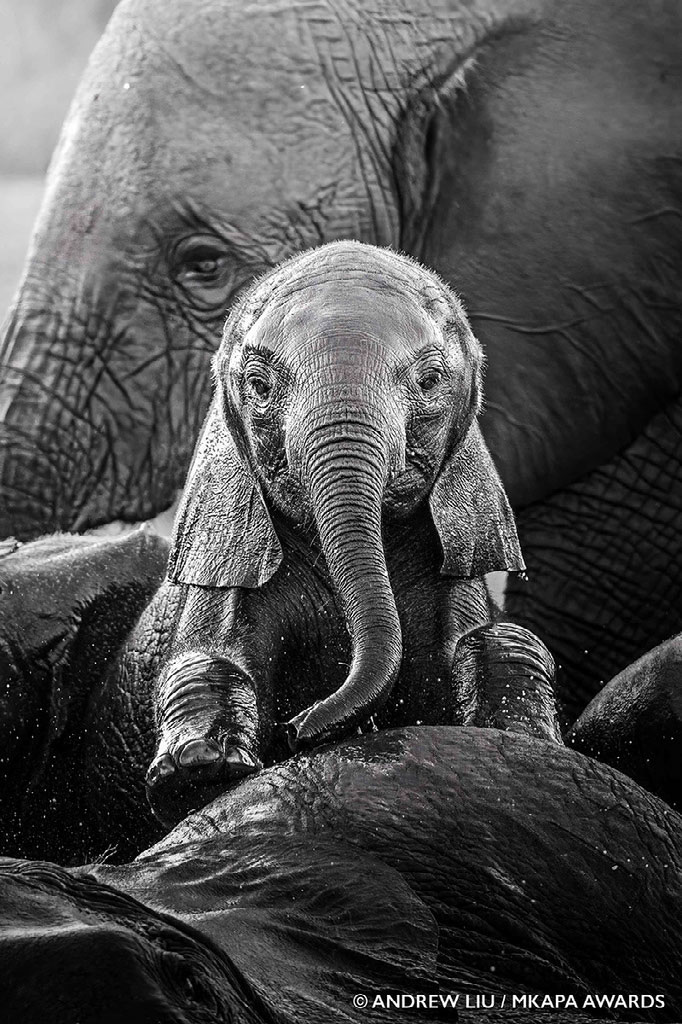 #27 African Wildlife Portraits, Highly Honored: Cheetah Family By Laura Dyer of Cape Town, South Africa and Henley-on-Thames, England, UK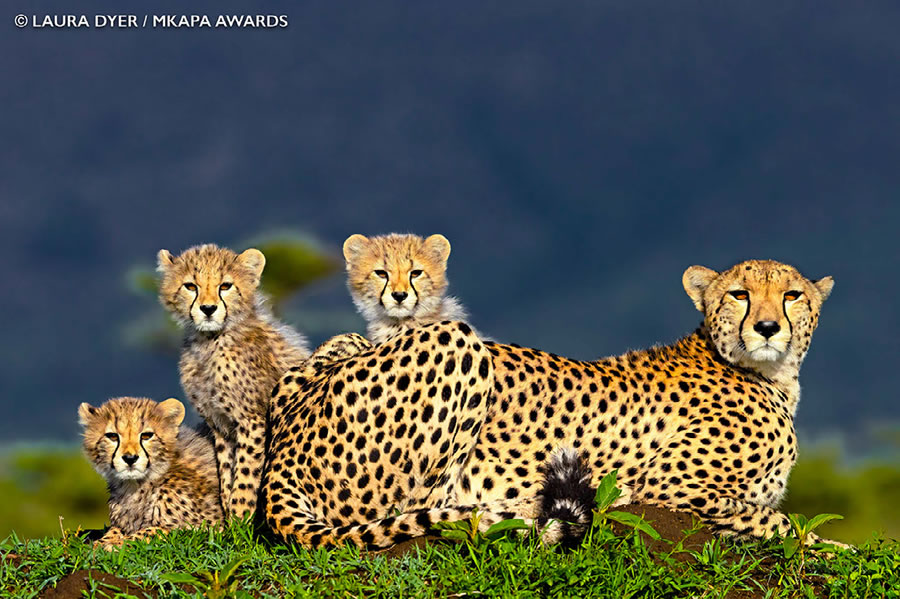 #28 African Wildlife Portraits, Highly Honored: Serval By Michel C. Zoghzoghi of Beirut, Lebanon
#29 Youth In Africa, Highly Honored: Common Tern By Ruben Jenkins-Bate, at age 18, Cape Town, South Africa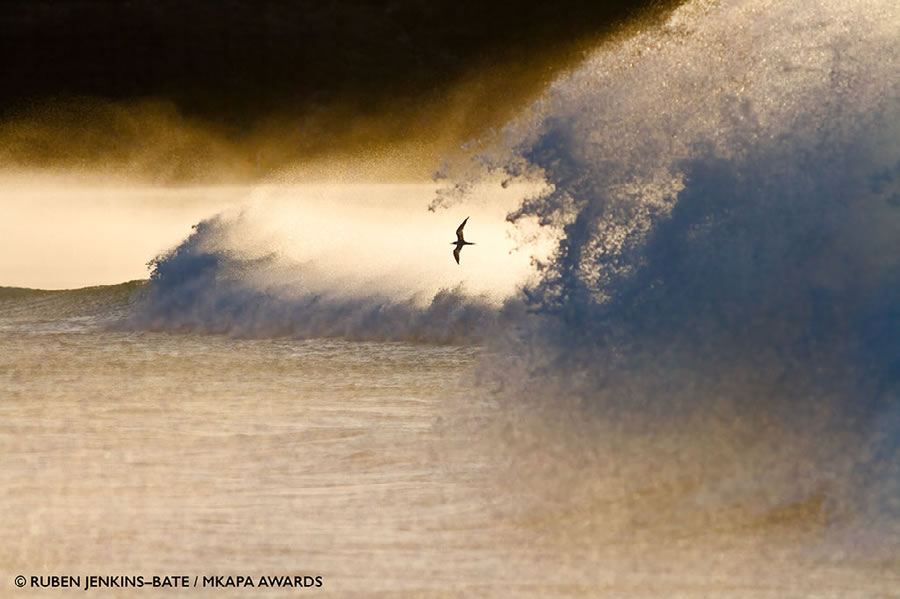 #30 Youth International, Highly Honored: Oustlalet's Chameleon By Lefei Han, at age 15, Shanghai, China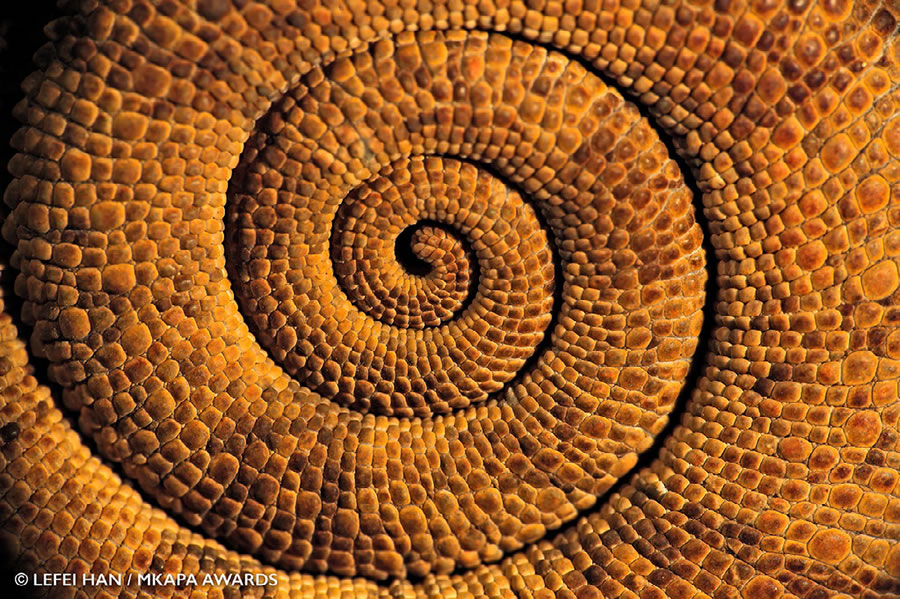 ---
Related Articles:
[ad_2]