[ad_1]

Explore the captivating trend of recreating old photos! Witness the unfolding tales of people's lives through captivating "Then vs Now" pictures. Dive into the most popular submissions from the r/PastAndPresentPics subreddit below. These photos are brimming with cherished memories and genuine emotions, immersing you in the rich narratives they portray.
Scroll down and enjoy yourself. All photos are linked and lead to the sources from which they were taken. Please feel free to explore further works of these photographers on their collections or their personal sites.
#1 Real Friendship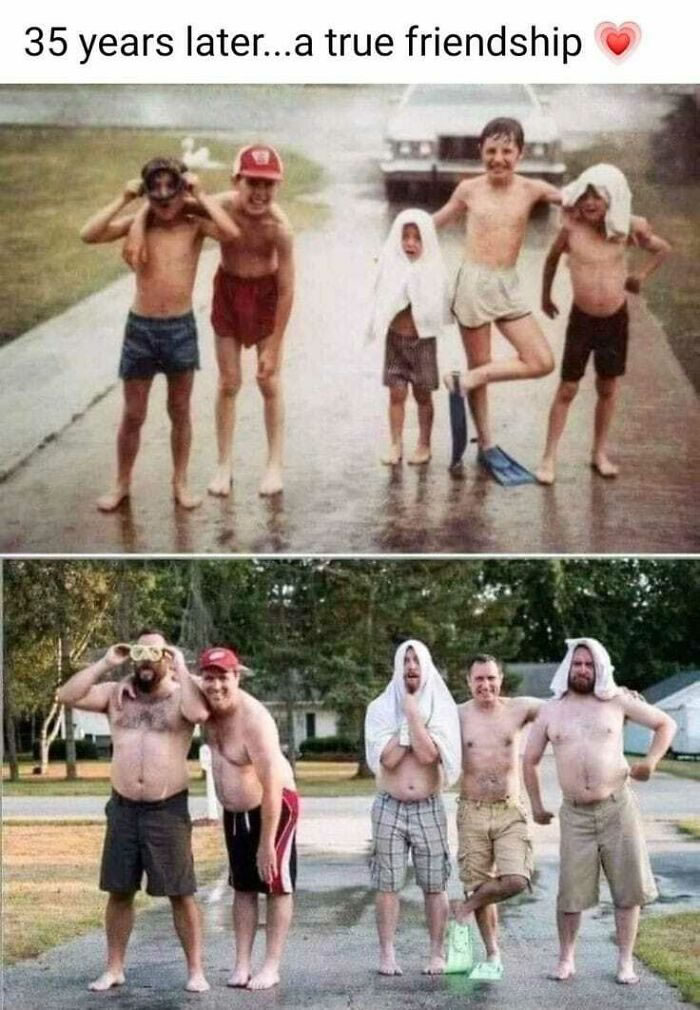 Image source: NazliNazNazli
#2 Me In My Parents Backyard Less Than A Year After We Moved In And Me Almost 30 Years Later When They Sold The House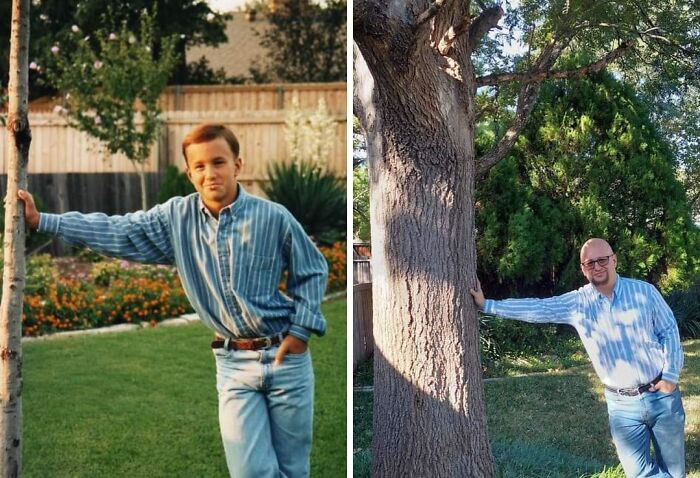 Image source: Redgreen82
#3 So We Recreated A Photo(Me On Top)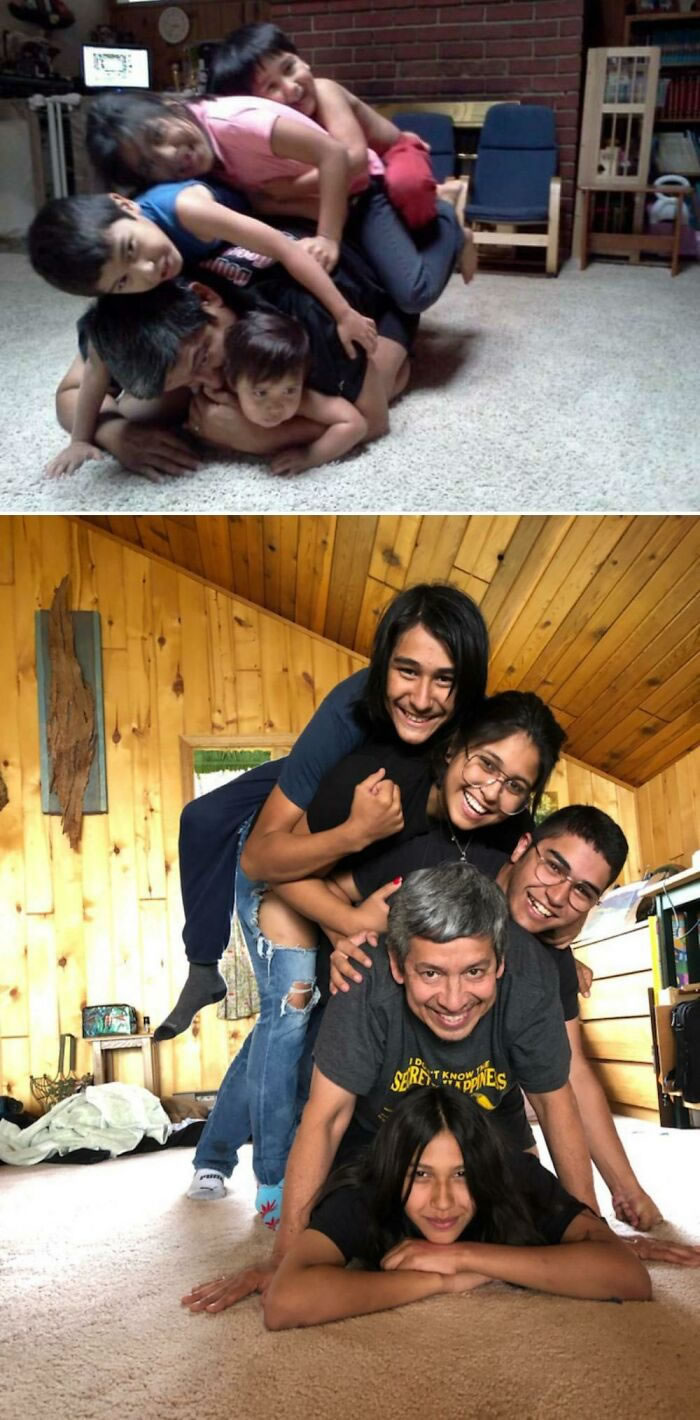 Image source: Emoje775
#4 Truly Man's Best Friend!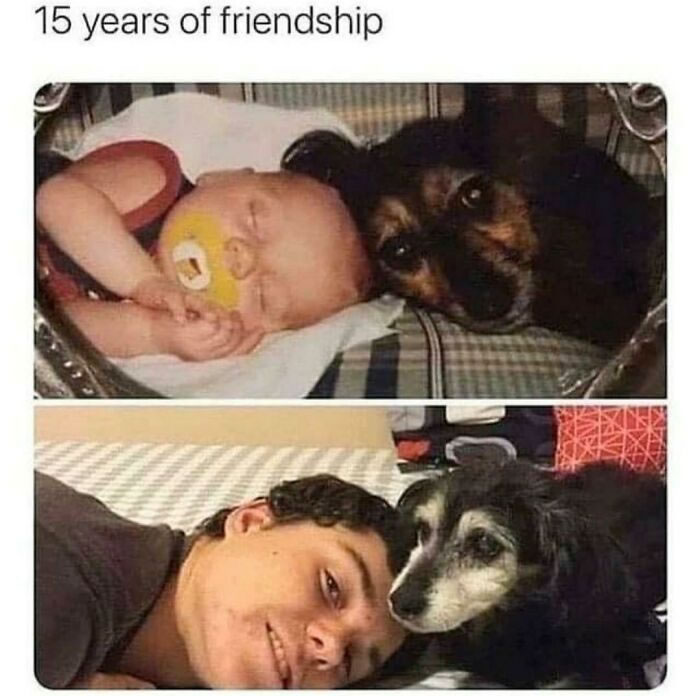 Image source: marrana_brainz
#5 Me And My Siblings Recreated This For My Parents As A Gift For Their 50th Anniversary. 1985-2019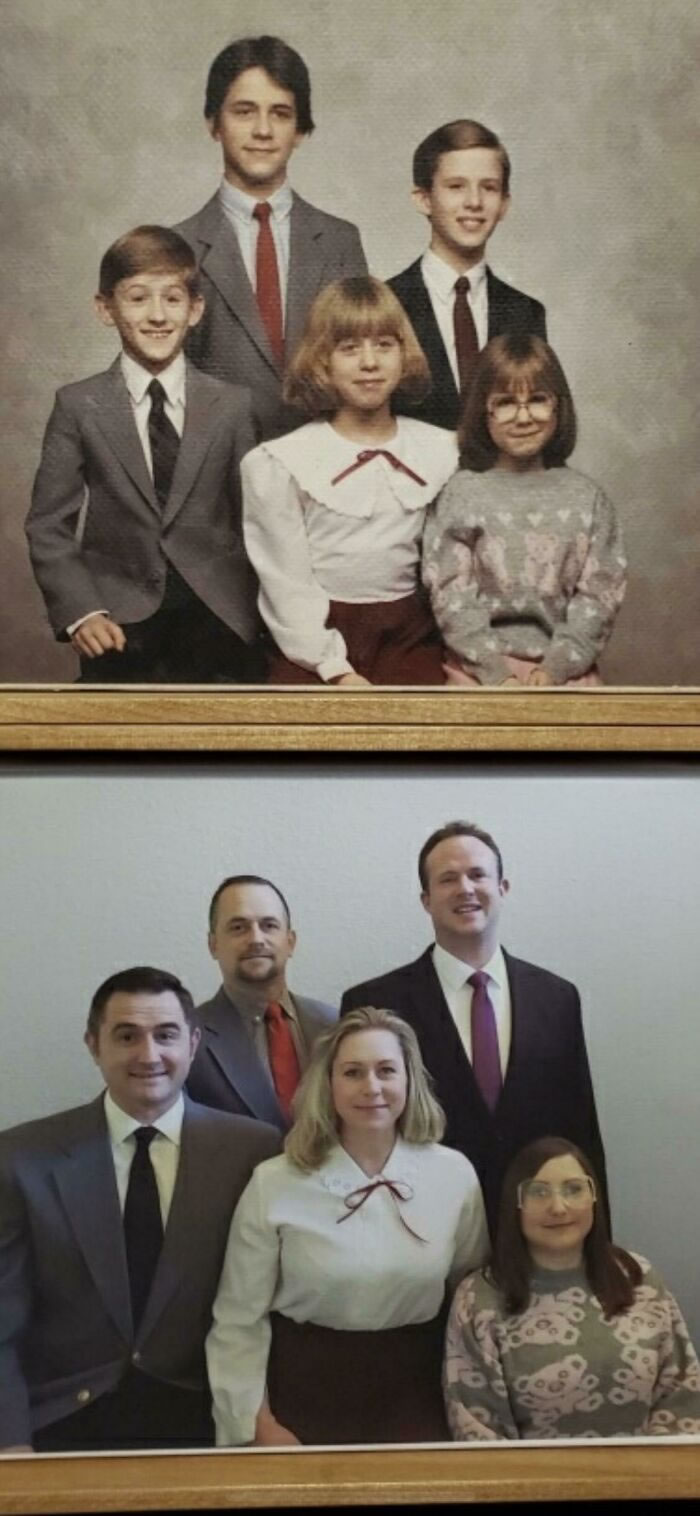 Image source: CatchResponsible1261
#6 Phew! That Was A Long Boat Ride! ?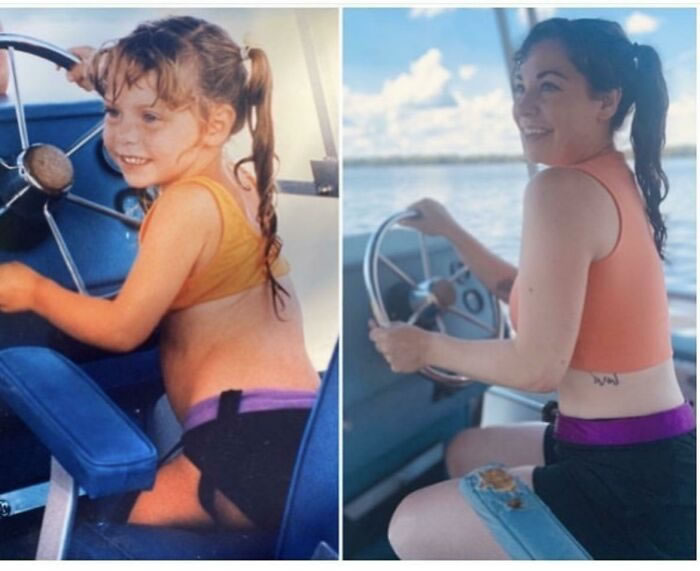 Image source: Glittering-Tree-7567
#7 Same Drama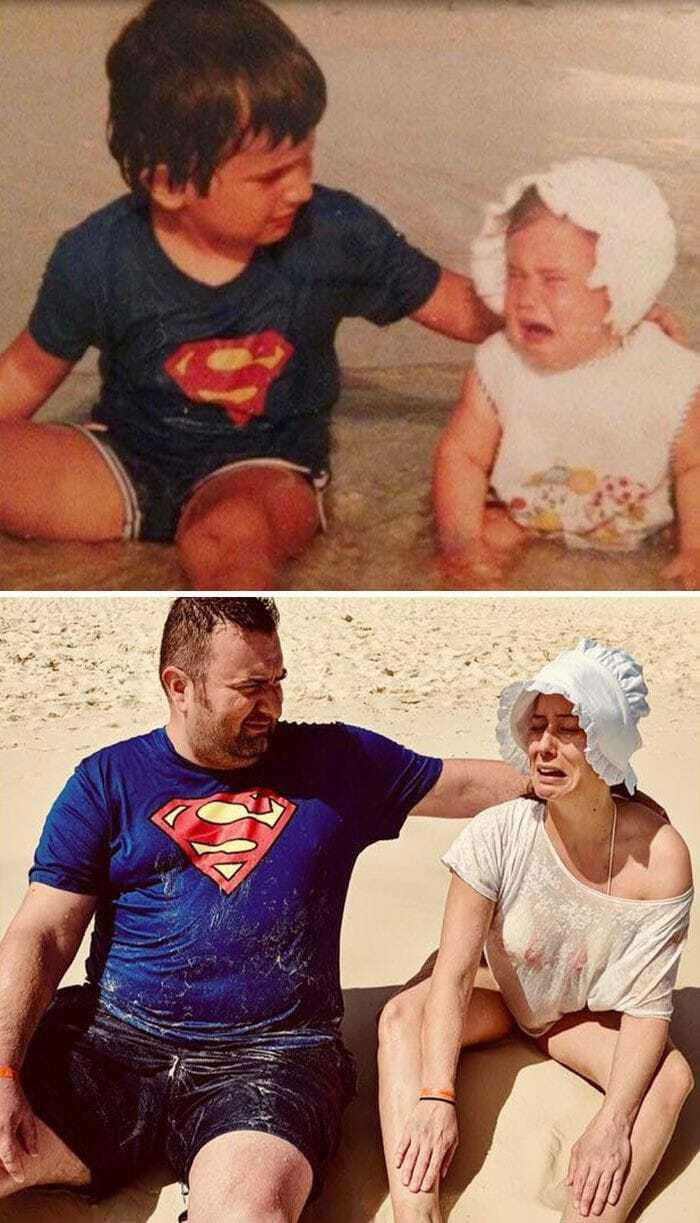 Image source: NazliNazNazli
#8 My Wife And I In 1973 And In 2019. I'd Just Turned 16 In The First One, She Was A Month Away From 16. It Was The First Pic Of Us Together, Taken In A Mall Photobooth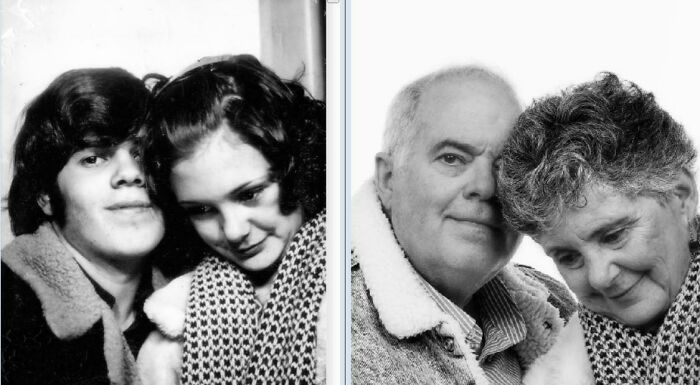 Image source: QtheM
#9 We Recreated A Childhood Photo… From Blue's Clues Birthday Party To 20 Years Later At Thanksgiving!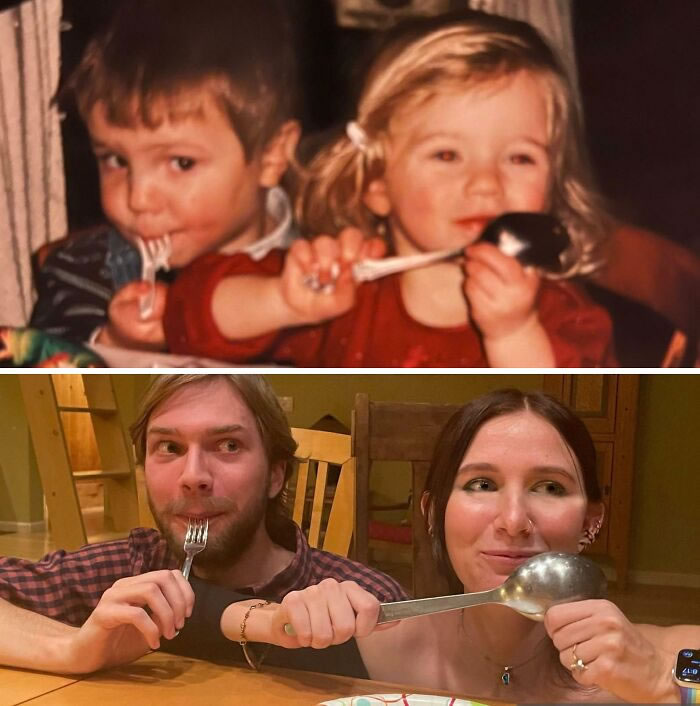 Image source: madiissuun
#10 Happy Father's Day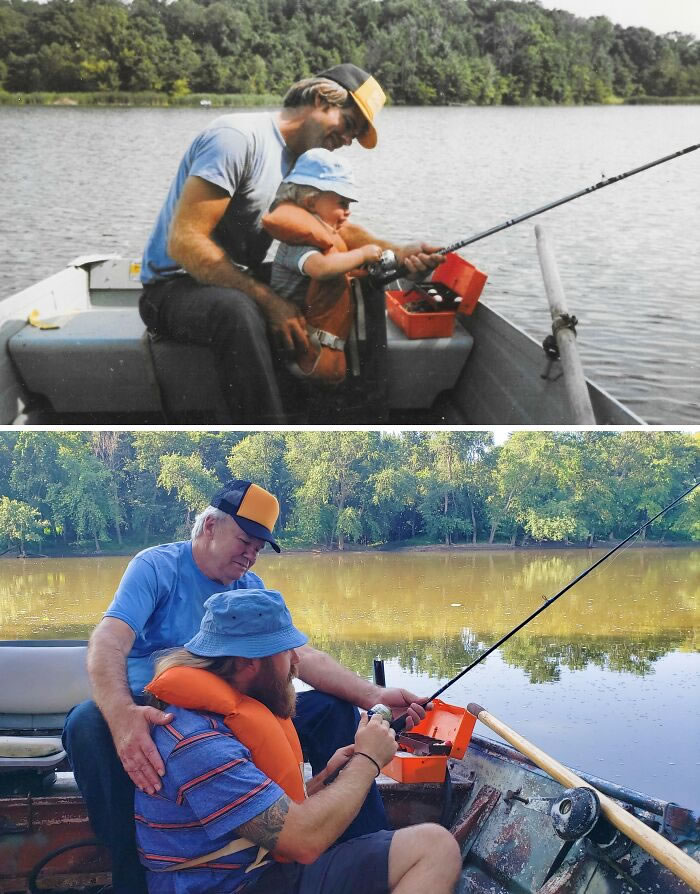 Image source: beerdidtrev
#11 Giving My Boys A Ride / And My Boys Giving Me A Ride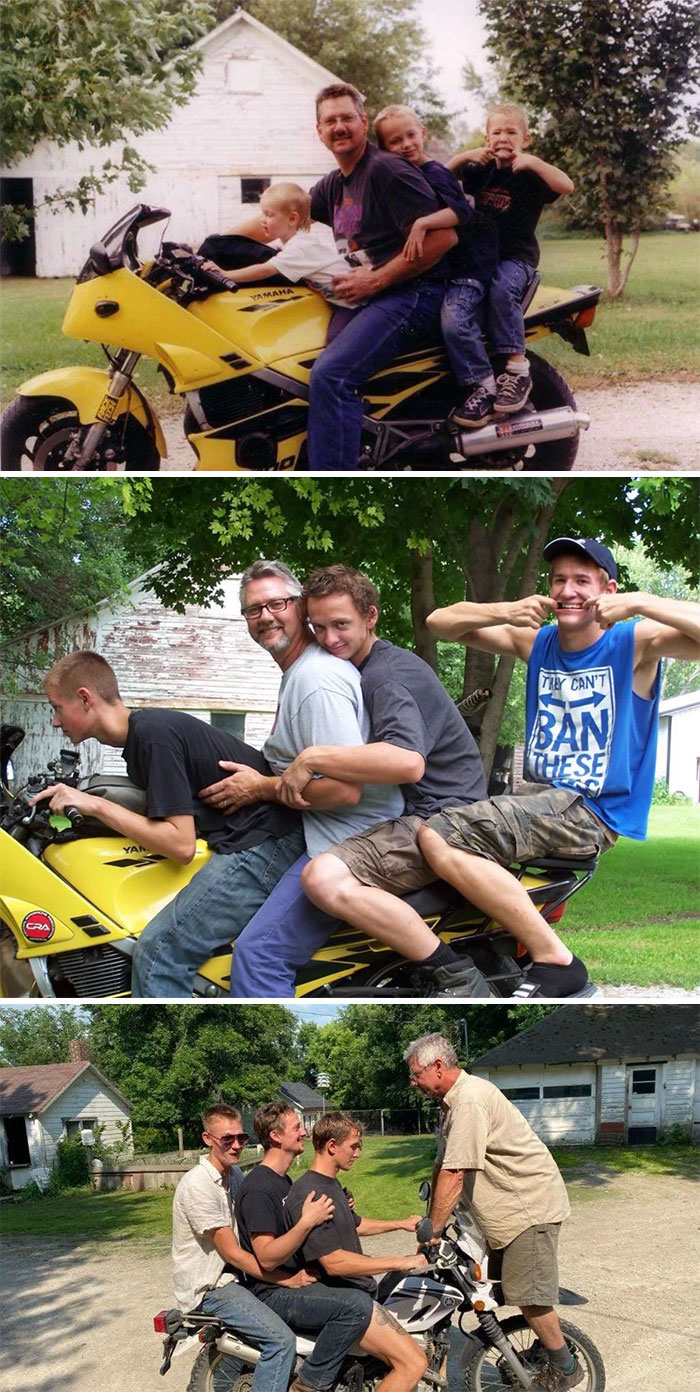 Image source: VisibleRace7849
#12 My Daughter And I Swinging Thru Time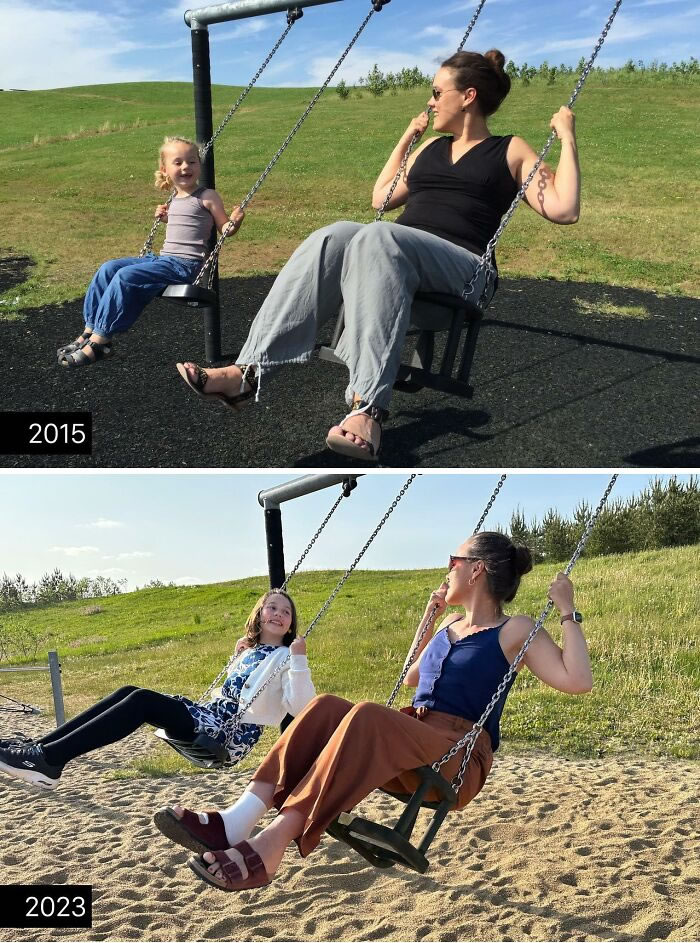 Image source: Flabbergastedly
#13 LEGO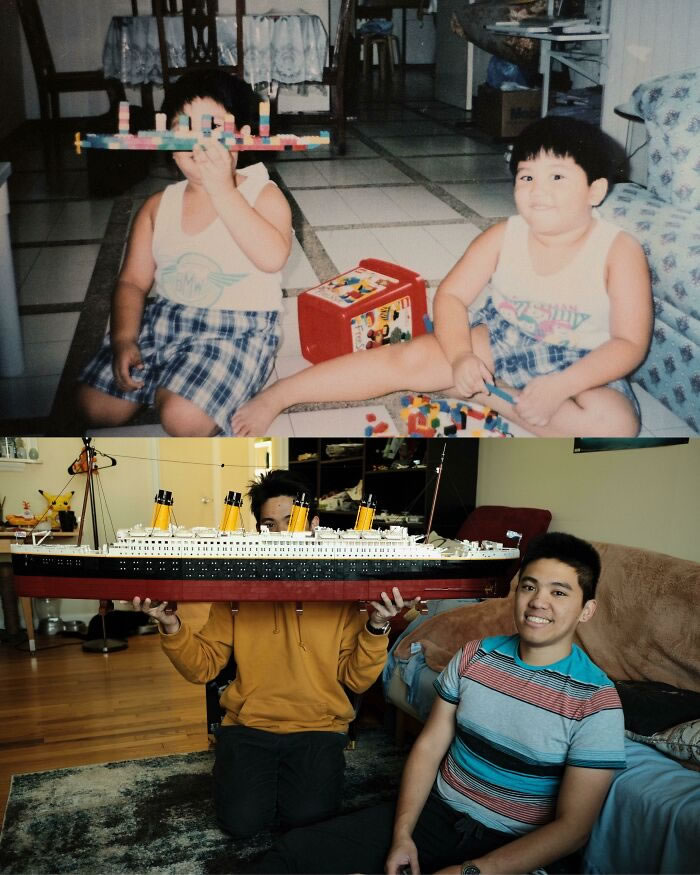 Image source: markshure
#14 Still Friends 20 Years Later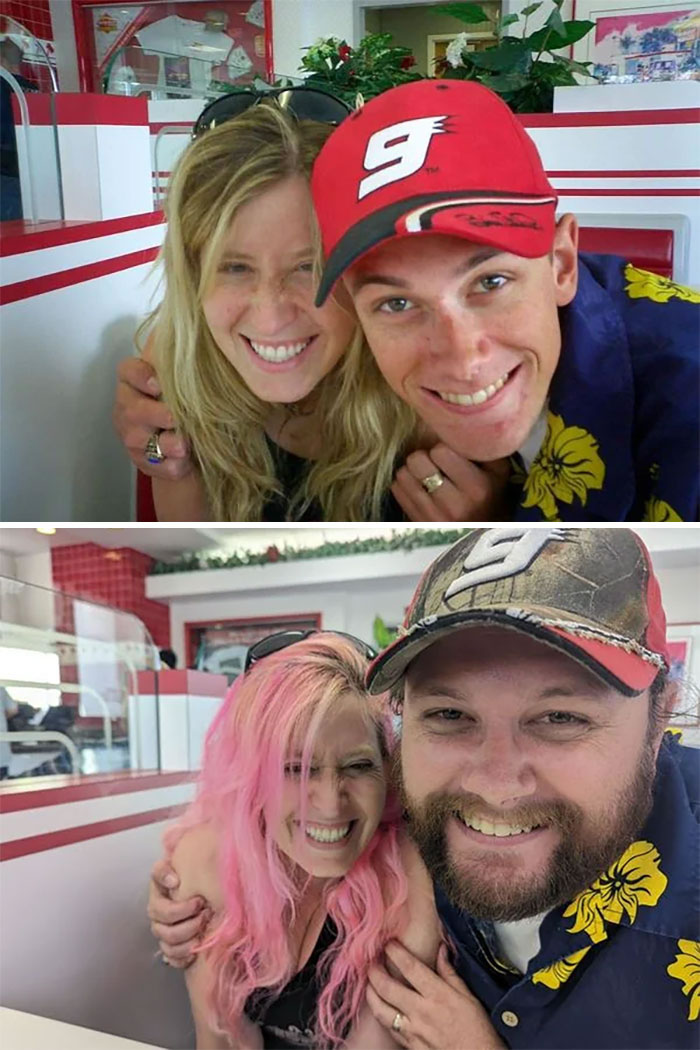 Image source: HSThrowback20years
#15 My Mom And Her Siblings, 1971 And 2023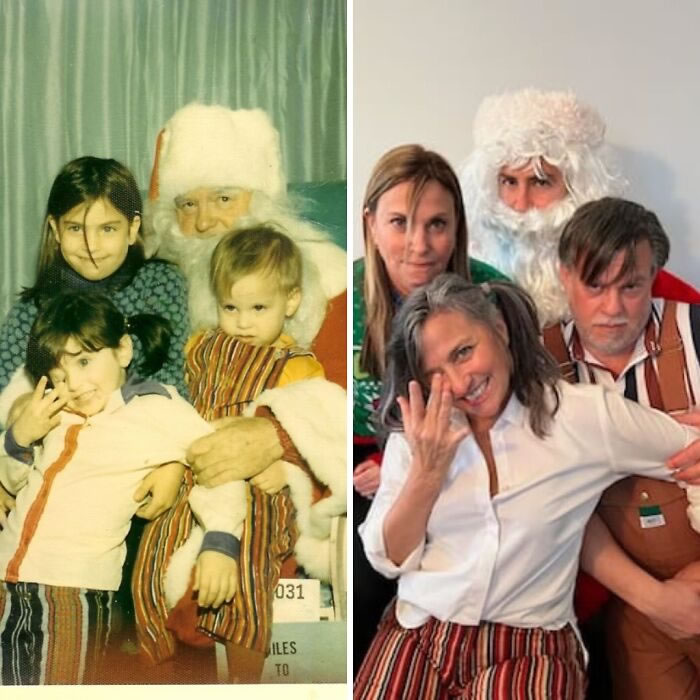 Image source: ek599
#16 My Sisters And I Recreated A Photo At The Same Beach In Hawaii (1991-2022)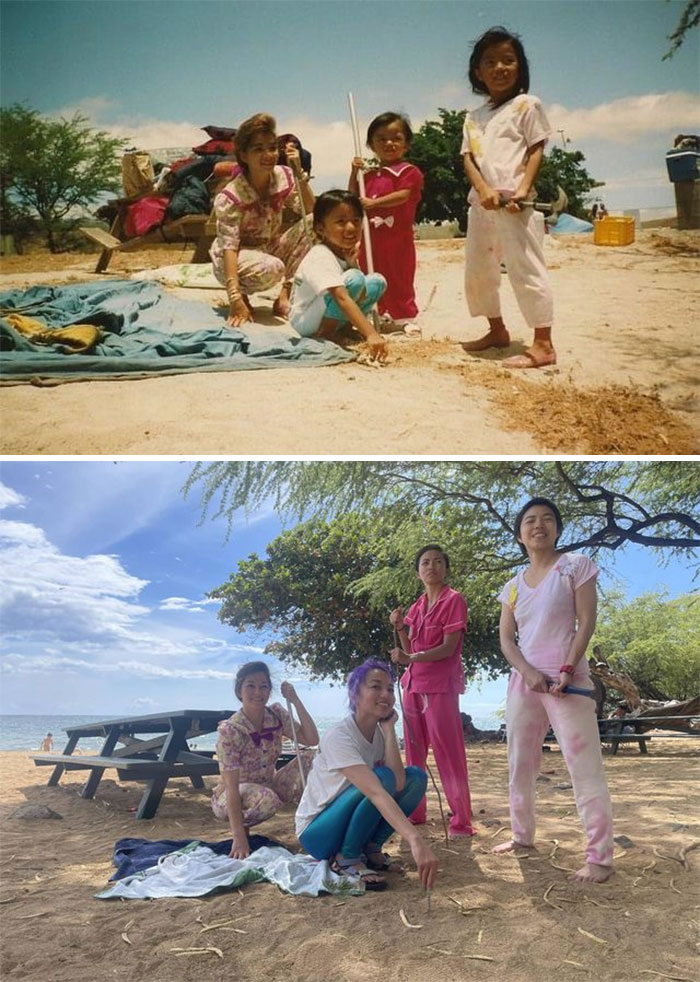 Image source: teenytiny212
#17 My Grandfather With His Mini, And Me With Mine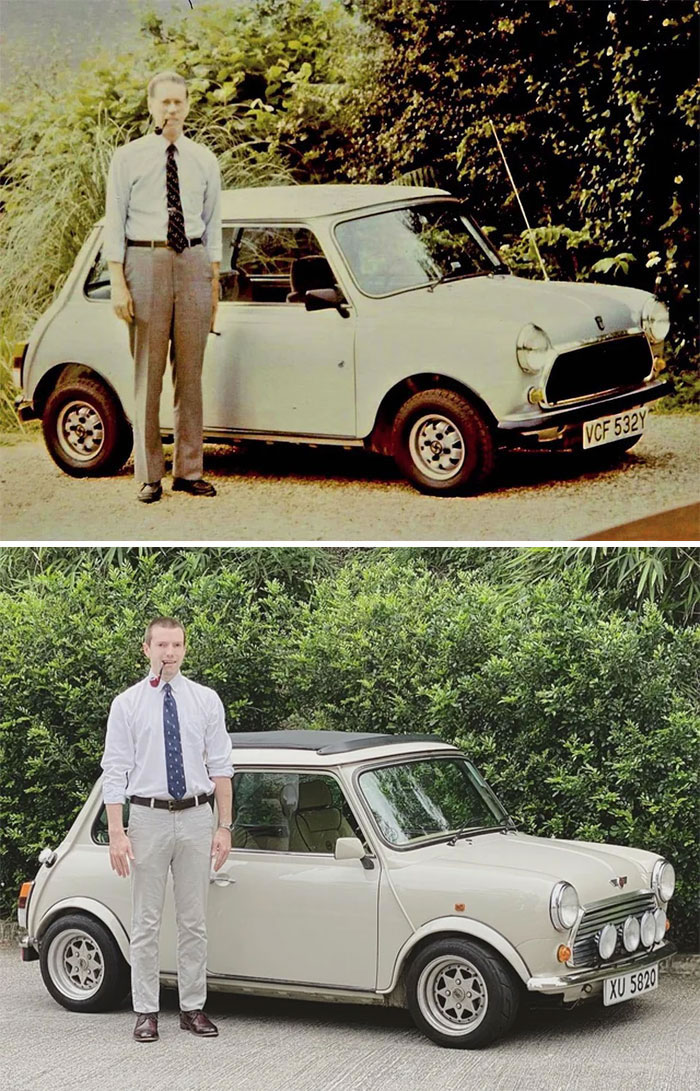 Image source: XTDVMini
#18 My Parents, Still Tired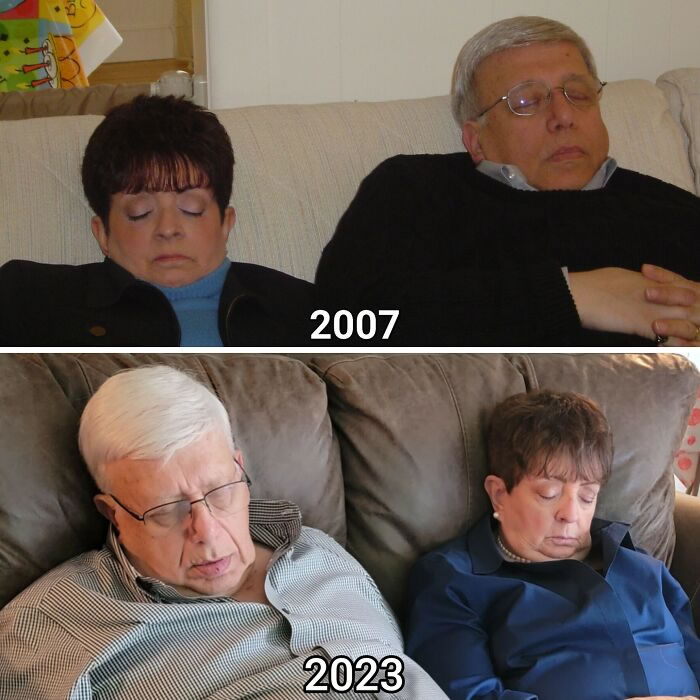 Image source: mattybgcg
#19 Throwback Thursday, 1991 -> 2021, Back At The House I Grew Up In (Queens, NY)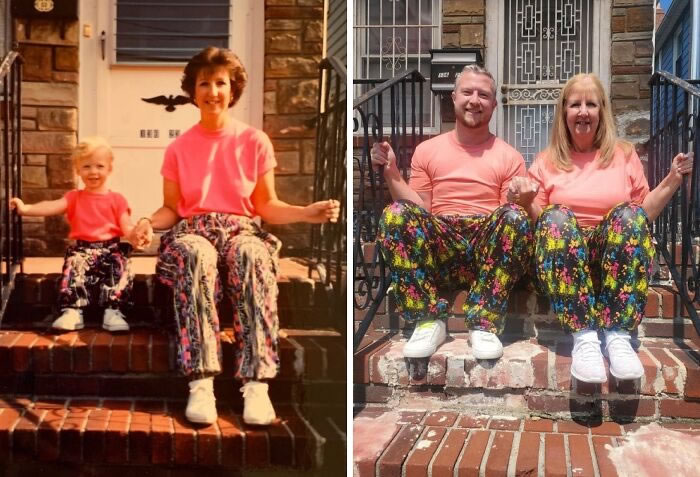 Image source: StatandMelo
#20 My Pop And His Mama!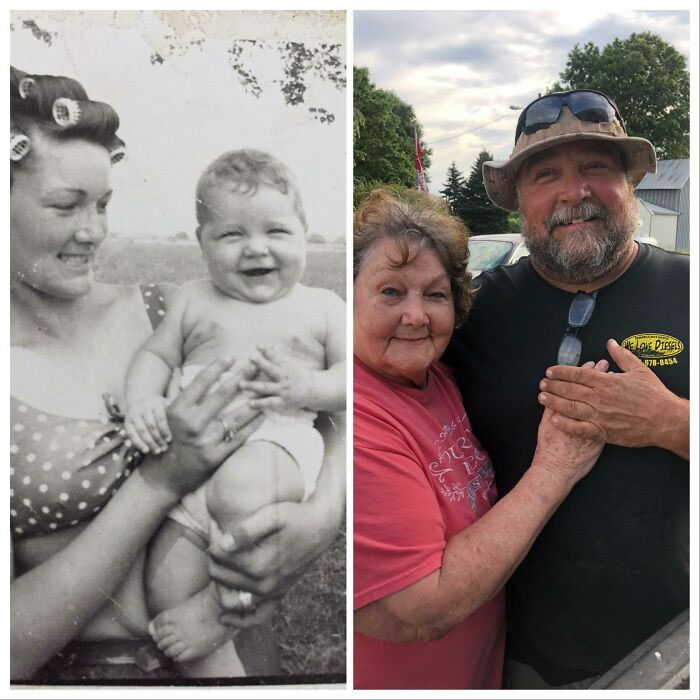 Image source: Jamescovey
#21 Age 16 vs. Age 30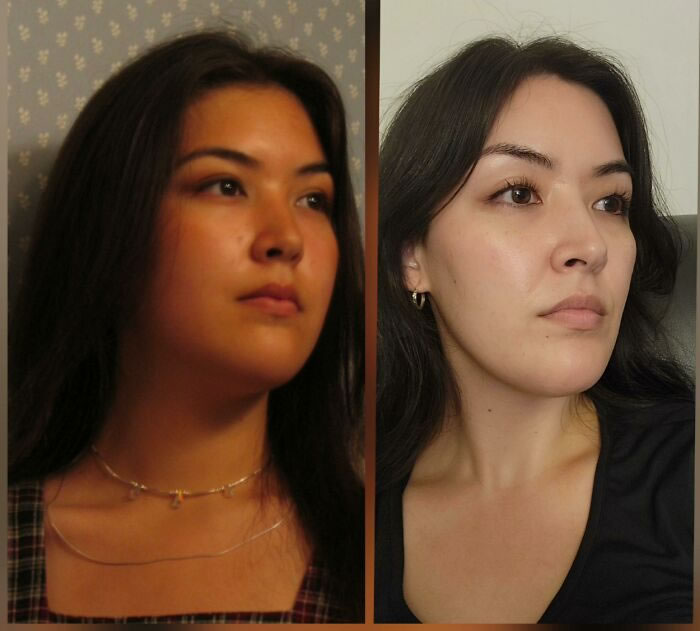 Image source: reddit.com
#22 Me & My Bff, Taken 20 Years Apart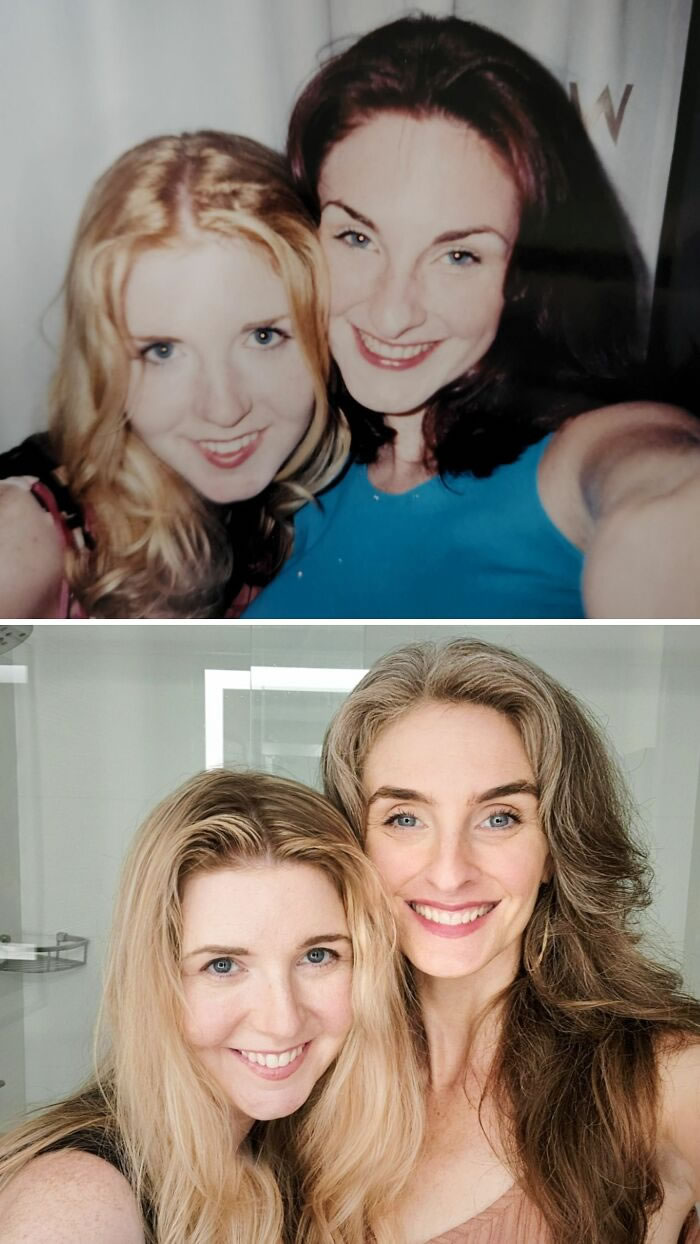 Image source: ilikeyourswatch
#23 Same Mom, Same Me, Same Teddy Bear Some 55 Years Apart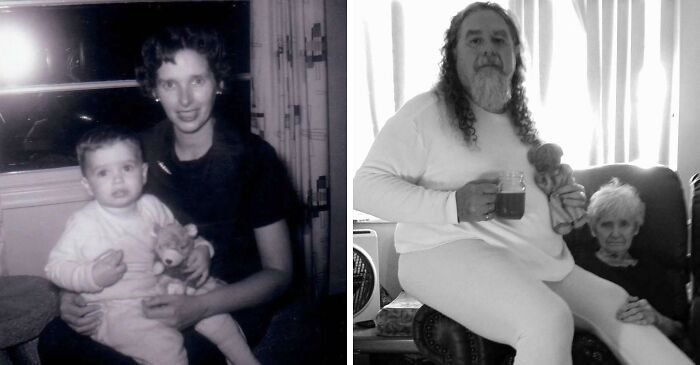 Image source: knirkle
#24 Grandkids In 1994 vs. 2022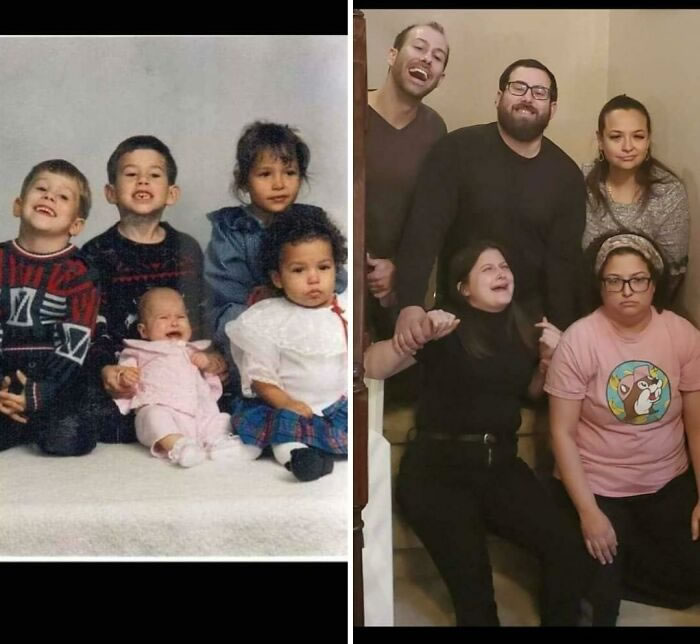 Image source: Cheese_Beard_88
#25 At My Desk Hardly Working, 1992-2019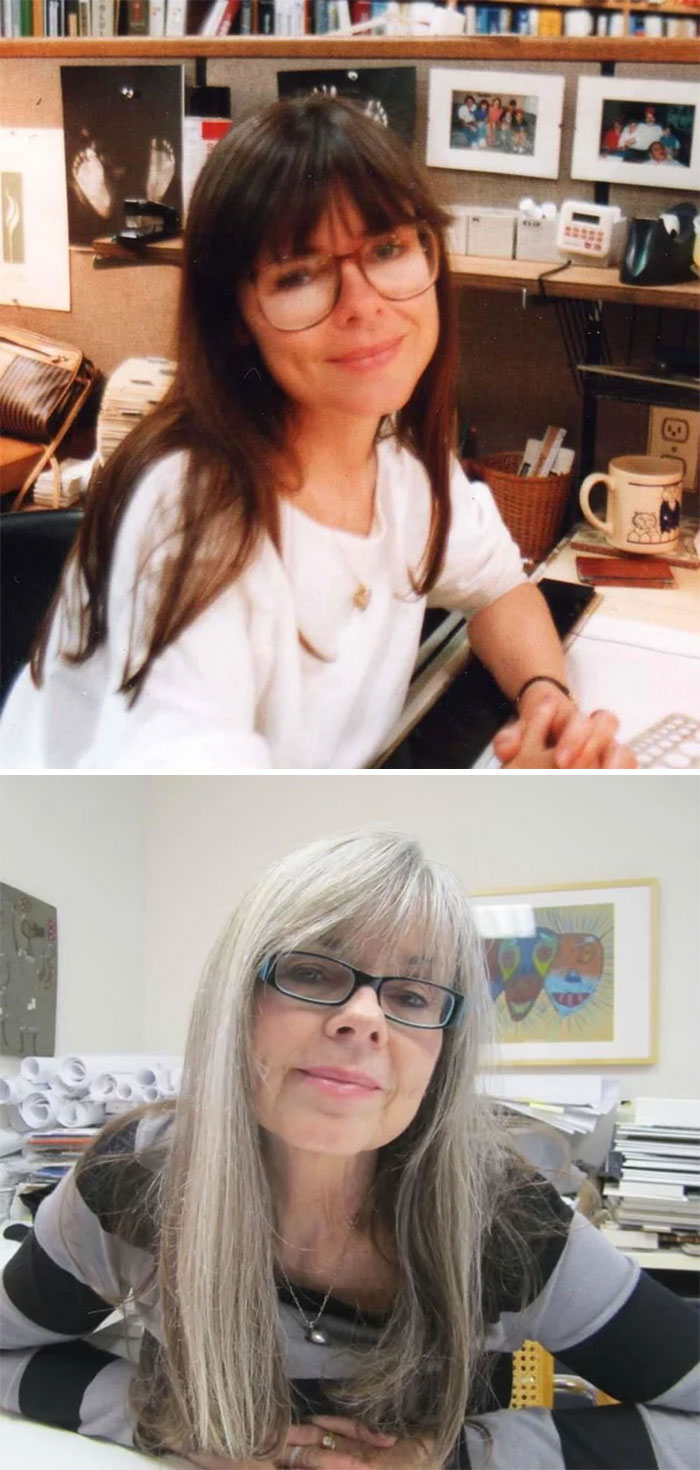 Image source: dittidot
#26 Thanksgiving 2011-2021

Image source: KolaDesi
#27 A Cowboy And His Tree At 4 And 63 Years Old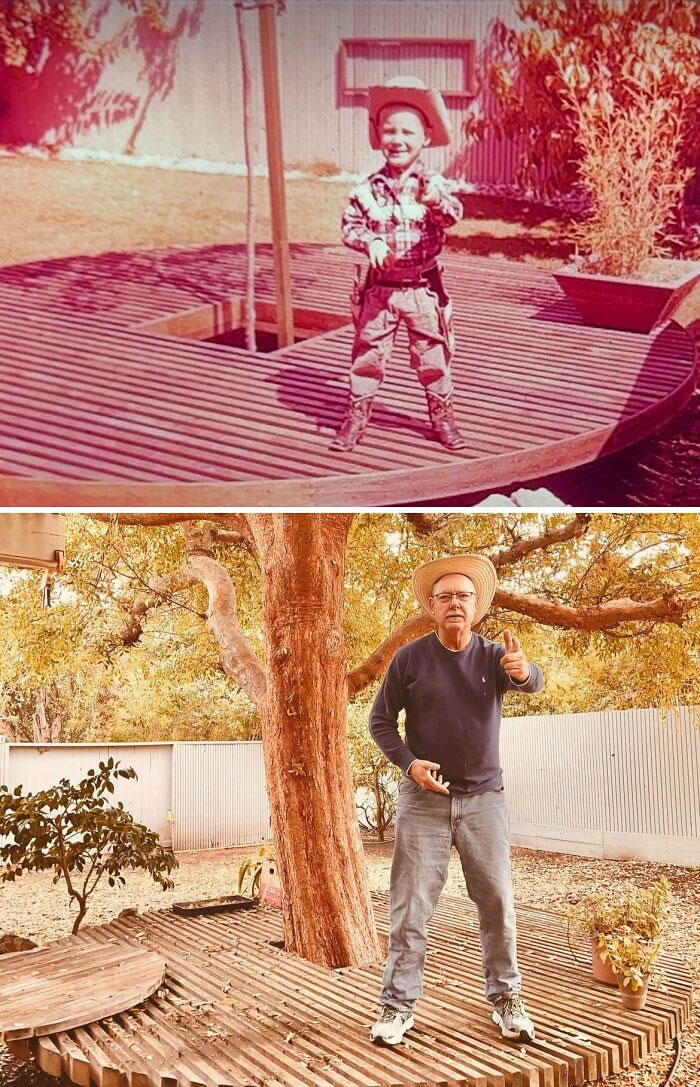 Image source: SquidLee
#28 My Mom And I Getting "Called To The Bar" As Lawyers 35 Years Apart. 1981 —- 2016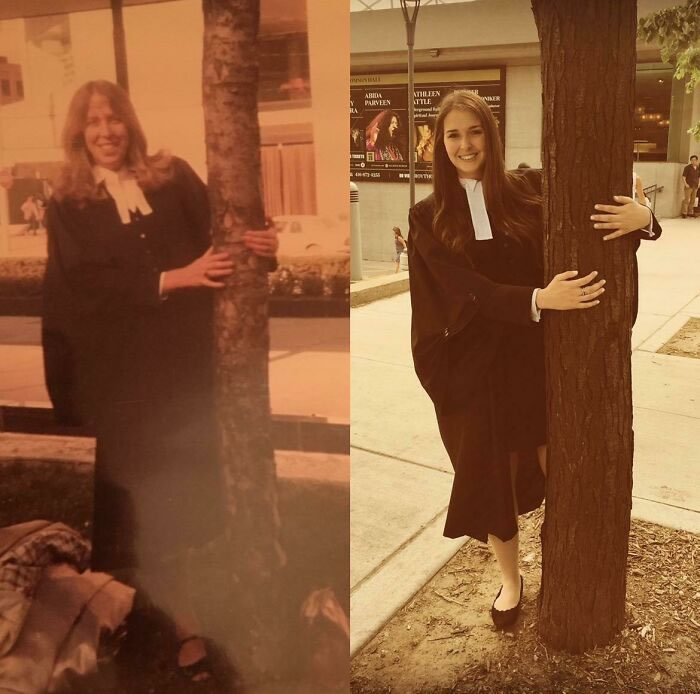 Image source: lannart123
#29 My Granddad And His Wheels, ~1950 & 2020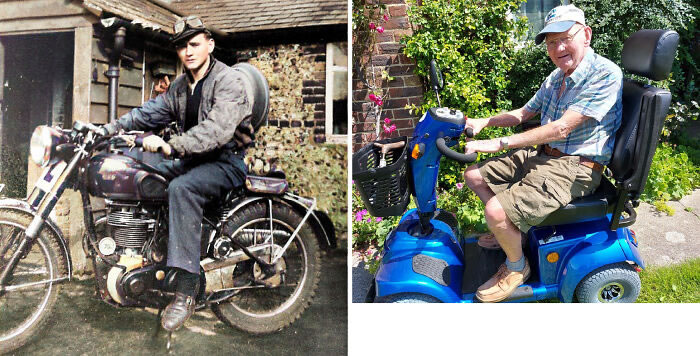 Image source: ragingremark
#30 My Great-Great Grandfather (Left) 1862, And Me (Right), 2022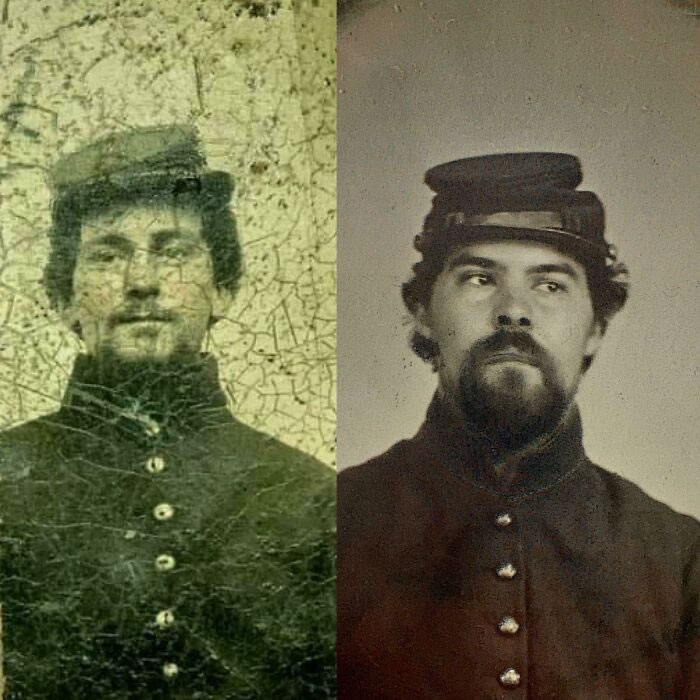 Image source: Rhaenyc
---
Related Articles:
[ad_2]